Slice-A-Roo Giveaway and Brown Sugar & Cinnamon Apples Recipe
The Slice-A-Roo can shred, slice or curl your favorite type of potato, fruits or vegetables. It comes in three different colors; white, red and green, with integrated storage for the 3 different types of blades that will allow you to freshly slice salad that everyone in your family will love. My youngest daughter is gluten free and you'd be surprised how difficult it is to find a bag of gluten free frozen fries. The Slice-A-Roo has been perfect for making our own fries!
This could definitely a handy kitchen gadget for any type of party or get-together. I've heard that people always taste with their eyes first and what an easy way to make fruits and vegetables more appealing to even the pickiest of eaters! Clean up is easy even though Slice-A-Roo is not dishwasher safe and has to be hand washed. You all know I am not a big fan of stuff that can't go in the dishwasher, but this is different. The Slice-A-Roo CAN be submersed and soaked, meaning I can get it as clean!
I cannot think of an easier way to slice apples to make an amazing apple crumble or to slice fruits or vegetables to dehydrate for a healthy snack for loved ones. To use the #SliceARoo just gently press it on the counter top. The suction cups that are located under each foot will grip the surface, preventing it from slipping while in use. Choose one of the three blades (curler, shredder, slicer) and insert it into the slot. Place the fruit or veggie of your choice into the open area between the hand crank and the blade and slide the crank until it butts up against the other side. Then, simply turn the handle and in seconds your food will spill out of the blade however you chose to cut it.
I made Quick and Easy Brown Sugar & Cinnamon Apples. Thou the Slice-A-Roo does core the apples on it's own I am a creature of habit and cored most of the apples first.
Ingredients
2 or 3 apples
1 teaspoon cinnamon
1 tablespoons brown sugar
aluminum foil
Oven at 400 cook for 20 minutes
Slice-A-Roo the apples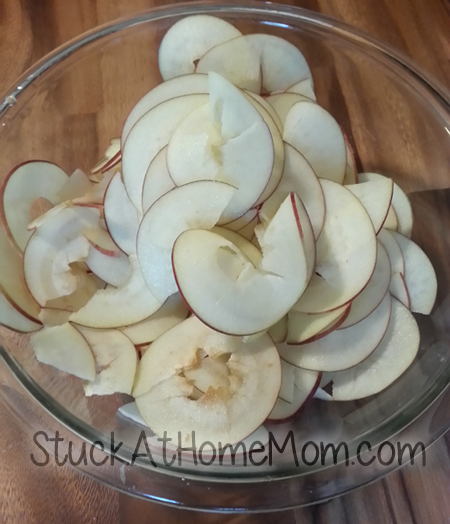 Place the sliced apples in small slices of tinfoil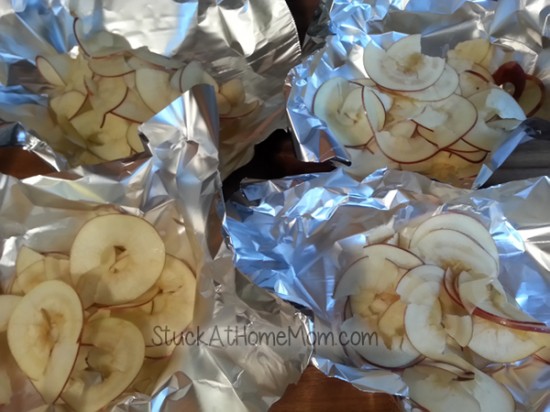 Sprinkle each with 1 tbsp brown sugar and 1 tsp cinnamon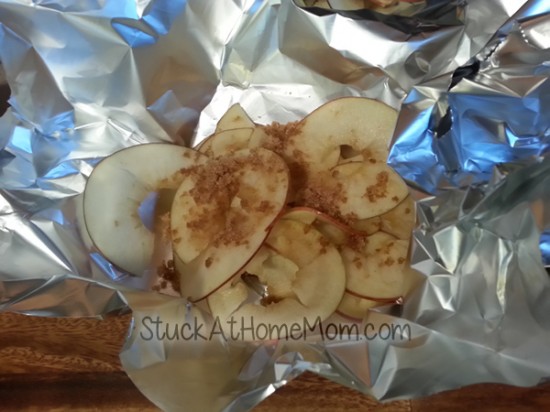 Wrap tinfoil around the apples. Some times I leave the tops open other times I close them, but either way they taste good.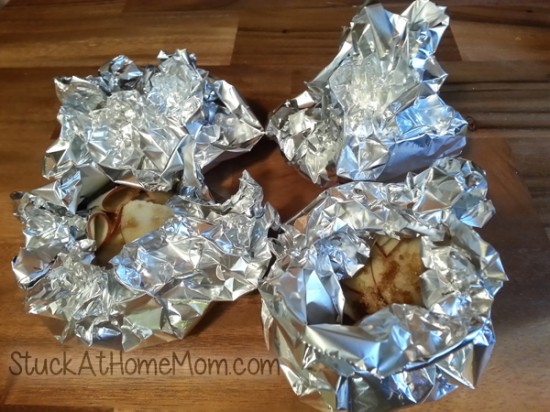 Bake at 400 cook for 20 minutes.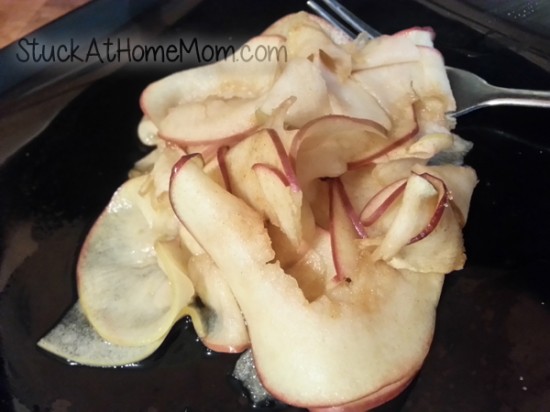 GIVEAWAY!!
The great folks at Big Boss Kitchen Products are allowing me to giveaway a Slice-A-Roo to 1 of my faithful followers!
To enter:
Step 1. Likes and Follows
Please Follow Big Boss Kitchen Products on FaceBook
Please Follow on Big Boss Kitchen Products on Pinterest
Please follow me on either my FaceBook profile: eDee Williams or my FaceBook Fan Page (or both)
Step 2. Leave a comment below letting me know that you've completed step 1.
Please note: When leaving a comment, please put an email address where you can be reached in the Email field and NOT in the comment itself.
Rules: Giveaway runs from 5/12/2014 12:00pm eastern through 5/23/2014 12:00pm eastern. Must be 18 years old to enter. Valid in the US only. StuckAtHomeMom reserve the right to cancel the giveaway at anytime without notice for any reason. We reserve this right to ensure that the giveaway is fun and not soiled by internet trolls.
Elements used to create Featured image Artwork provided by
Created by Jill
.