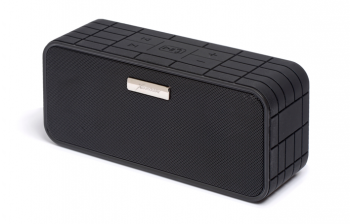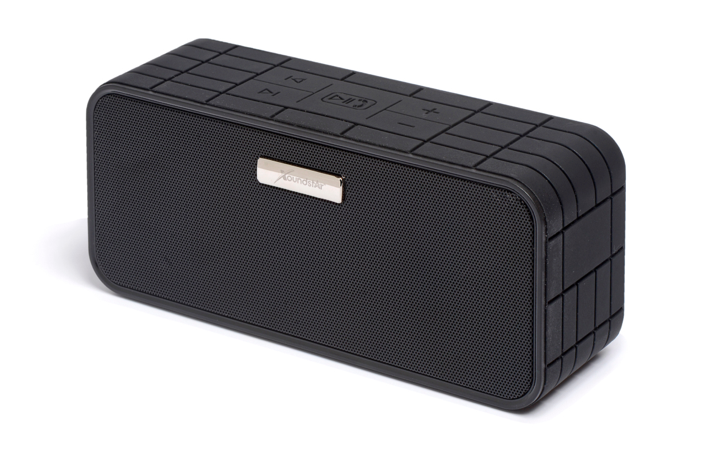 Xoundstar Smart Wireless Portable Speaker
Xoundstar Smart Wireless Bluetooth Portable Speaker is the perfect device for a little problem we have at home.   Like most houses we have several small electronic devices and children. My husband like all of our devices to have a protective case and we have learned that the more you take that device out of the protective case the more likely you are to break it or even have the case fall apart. Our kids like to listen to music in their rooms just like any other kid. Our problem is that they want to take their device out of the portable case to use it on the docks that come with their portable radios. In our house that is a big NO.
That's where the Xoundstar Smart Wireless Bluetooth Portable Speaker comes in handy.   Since getting this speaker my kids are happy that they can listen to the music on their devices and my husband is happy because they don't have to take their devices out of their cases. The kids love the sound that comes out of the speaker. With it you get a high-quality sound experience with full spectrum audio and superb clarity something that other small speakers we have tried have lacked. It has a long battery life and when fully charged is has an audio playback time of 10 hours!
Xoundstar Smart Wireless Bluetooth Portable Speaker has so many other uses other than just to listen to music. With the built in microphone it also functions as a portable speakerphone for your incoming and outgoing calls. Make calls, answer calls, refuse calls, and redial the last number great for when I'm cooking dinner.
My kids constantly want to ask SIRI something. Whether it is a joke or just a random question they think of. #Xoundstar has even thought of that and with a push of a button the kids are communicating with SIRI.
The Xoundstar Smart Wireless Bluetooth Portable Speaker has been a lifesaver in my house and now my kids each want one so they can each have their own and I want one for myself so it looks like we will be buying more of these amazing speakers.

Elements used to create Featured image Artwork provided by
Created by Jill
.