—————————————————-
2015 – 52 Week Money Challenge PDF
Download printable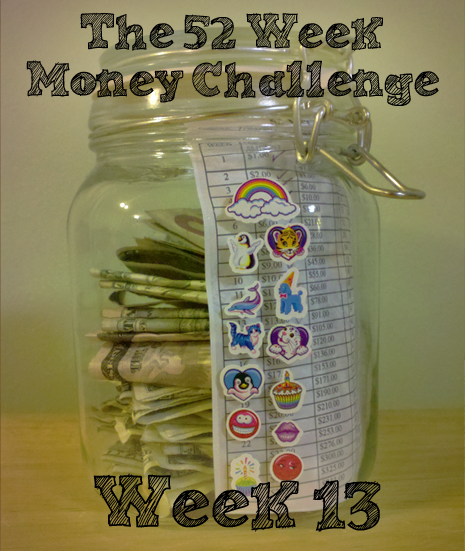 Hello Peeps!
How's everyone been this week?
Yes, I know this weeks reminder is a bit late, it's been a busy week – don't expect much different next week – I still don't know what we're doing for Easter!
This is week 13 – You should have $91 in your jar.
YAY!!!
Next week we'll cross the $100 mark – I can't believe we've made it this far!
Remember, you can start this any time! This can be your week 1.
Some people are doing it backwards starting with $52 so December isn't such a struggle. Others are putting money away once every 2 weeks because they are paid bi-weekly.
It doesn't matter how you save as long as you're saving!
Have a great weekend everyone.
Download the 2014 – 52 Week Money Challenge Chart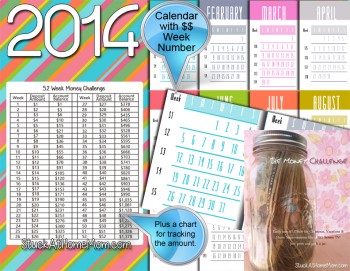 52 week money challenge 2014 PDF
[wpdm_file id=16]
52 week money challenge 2014
[wpdm_file id=15]
Elements used to create Featured image Artwork provided by
Created by Jill
.