—————————————————-
2015 – 52 Week Money Challenge PDF
Download printable

52 Week Money Challenge Week 33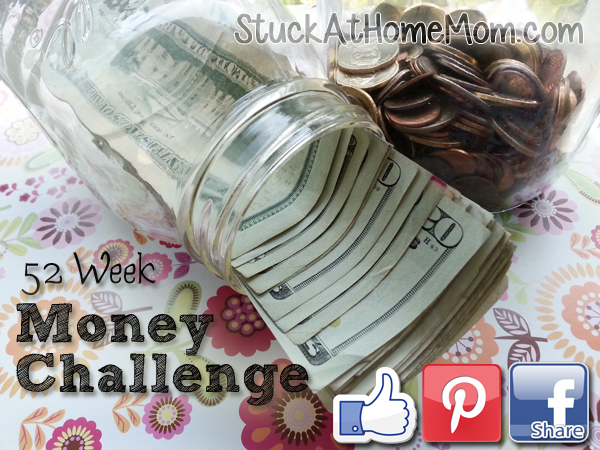 It's time once again for the 52 Week Money Challenge!
 
This is Week 33 So that means $33 into the jar to bring us to the grand total of …. $561.00
If you haven't started yet you can print out the chart and make this your week 1!
Download the 2014 – 52 Week Money Challenge Chart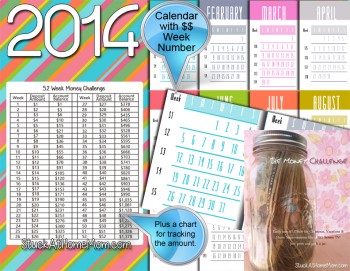 52 week money challenge 2014 PDF
[wpdm_file id=16]
52 week money challenge 2014
[wpdm_file id=15]
12 Ways to Save Money
1. Save your loose change.
2. Never purchase expensive items on impulse.
3. Take the amount the item costs and divide it into your hourly wage.
4. Begin budgeting at the beginning of this month, for next month – practice this month.
5. Follow StuckAtHomeMom.com Money Challenge
6. Use only the ATMs of your bank or credit union.
7. Shop around for gas.
8. Don't pay for space you don't need.
9. How many programs do you want on cable? Purchase them on Amazon for a fraction of the cost of cable.
10. Purchase Holiday gifts for adults during the summer month
11. Use coupons when you can
12. Before heading to your favorite theme park or theater Google to find coupons and discounts.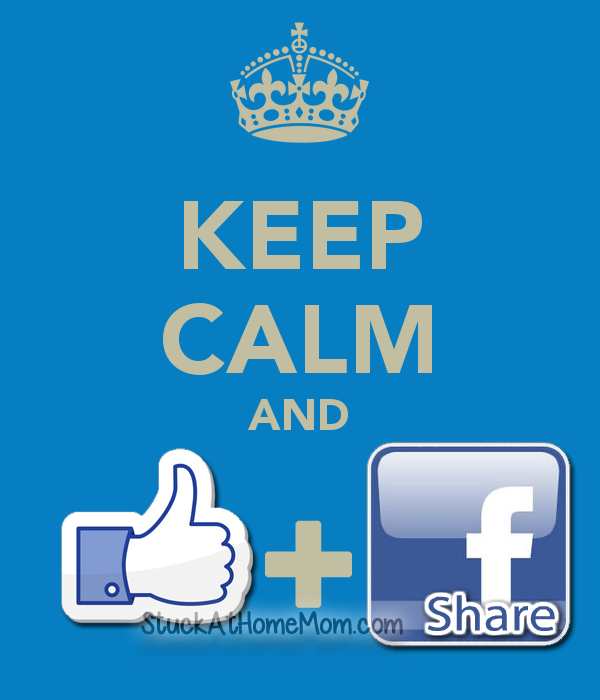 Elements used to create Featured image Artwork provided by
Created by Jill
.