—————————————————-
2015 – 52 Week Money Challenge PDF
Download printable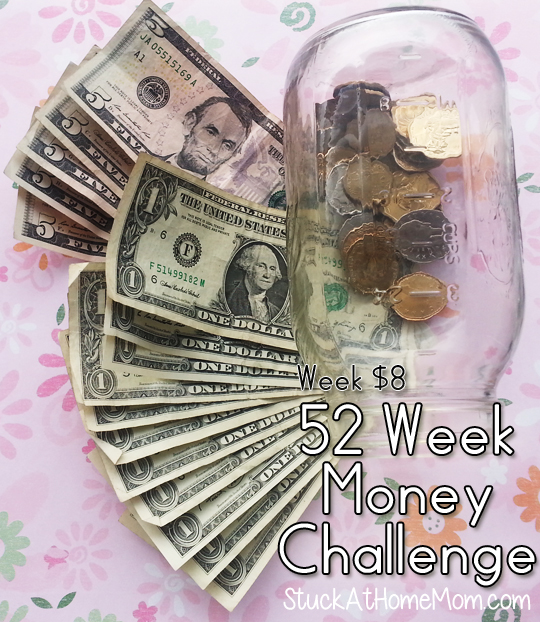 52 Week Money Challenge Week $8
 
It's time once again for the 52 Week Money Challenge and it is week $8!
We all know what that means. $8 into the jar for a grand total of $36!
if you haven't started your Challenge you can start today! Download the printables below and make this your week 1! Or play catch up with us!
52 week money challenge 2014 JPG
[wpdm_file id=15]
 
52 week money challenge 2014 PDF
[wpdm_file id=16]
 
Now for this weeks funny story.
I received an email last week from a woman who was must upset. She accused me of not actually doing the Money Challenge. (Yeah, I'm not sure why she would care either, but you know it takes all kinds.)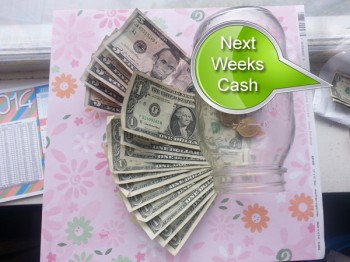 Anyway her proof was that in one of the 52 Week pictures the bill has the same serial number as a bill in another image.
I don't know, I can't find it, but that is a possibility. You see at the beginning of the month, I go to bank and withdraw 4 $1 and as many $5's as I'll need for the entire month. I make sure I have the correct amount of cash to make all the combinations for the pictures and still end up with the correct amount of cash in the jar.
But just so no one is questioning whether or not I'm doing the 52 Week Money Challenge – here is the proof.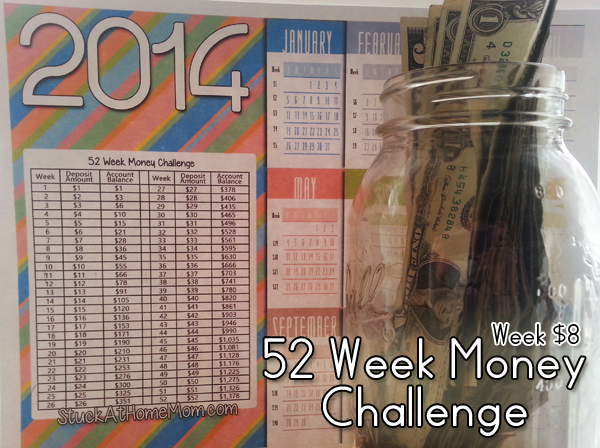 Elements used to create Featured image Artwork provided by
Created by Jill
.