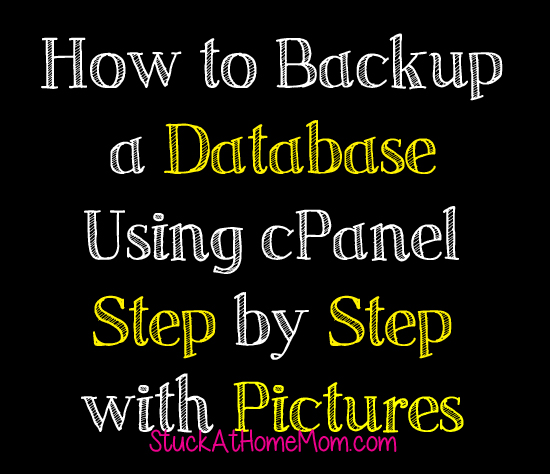 How to Backup a Database Using cPanel
No one ever thinks of backing up their website until someone gets hacked or a site gets wiped off the blogosphere. And each time this happens backing up a blog or website seems like some new concept that everyone is just hearing about now.
It is VERY VERY VERY important that you backup your website as much as possible. Knowing how to backup a database is the most important thing you can do for your website.
There are 2 parts to this post: Part 1 How to Backup a Database. Part 2 How to Backup Your Website.
Yes, you need to do BOTH!
I'm not going in to why because I'll bore you to sleep and you'll never get this done. Just know YOU NEED TO DO BOTH!!!
Step 1 Log In to cPanel
When you purchased your hosting package the host sent you an email with your cPanel login, your username and your password. GO DIG THAT OUT. If you can't find it, contact your HostGator or BlueHost or WHATEVER you use and ask them for it.
Step 2 When you login you'll be in your control panel – Click: Backups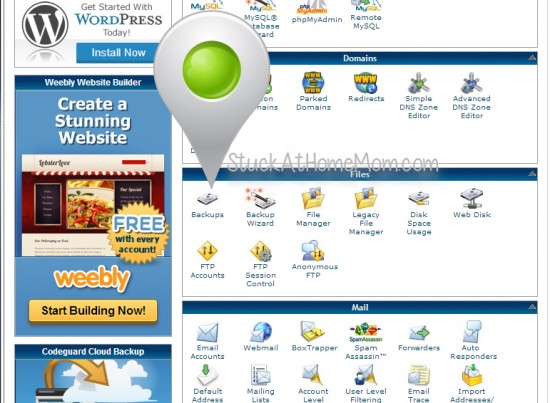 Step 3 Click on the Database name.
NOTE: The Database name is your login name and the name of your database.
I have several databases, if you're reading this you probably only have 1.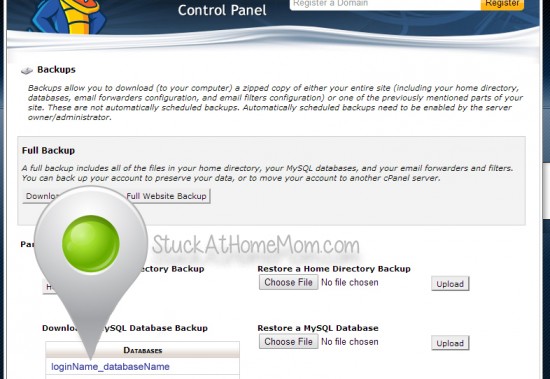 Step 4 Save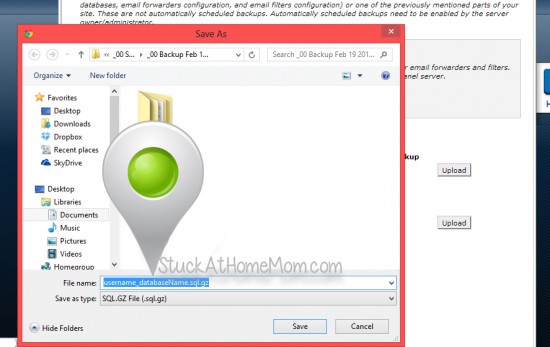 And you're done!
Next I'll post "How to Backup Your Website".
Elements used to create Featured image Artwork provided by
Created by Jill
.