As usual, the Male developers at WordPress changed just enough to make 3.5 flake out during many of the updates.
If you haven't learned by now, the smart move is to Always Wait until the rest of the community has frigged up their sites and found the fixes before you attempt to update yours.
But if you are only learning this now, here is the WordPress 3.5 Quick Fix:
Open the file wp-config.php
add the line:
define('SCRIPT_DEBUG', true);
right before:
/* That's all, stop editing! Happy blogging. */
Upload wp-config.php
Refresh site!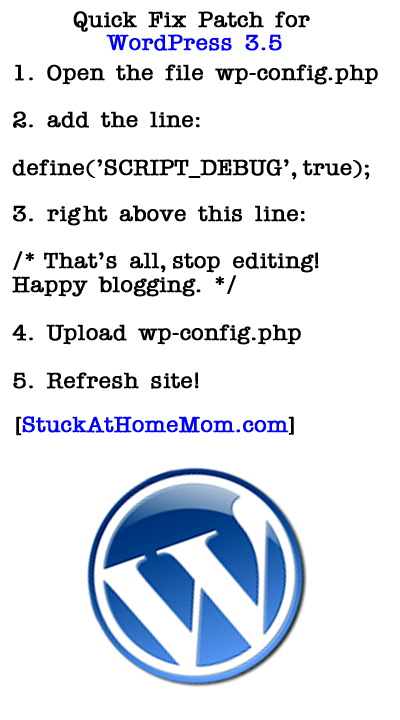 Elements used to create Featured image Artwork provided by
Created by Jill
.