Unlimited Plans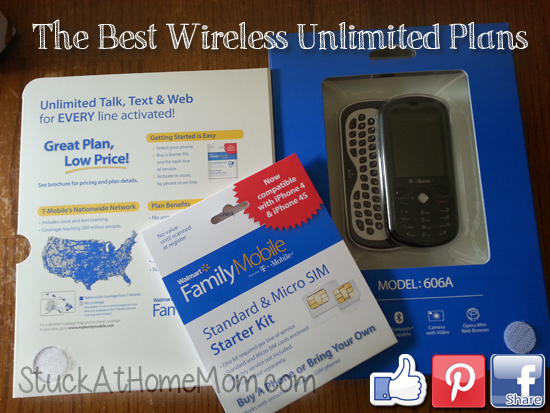 Recently we were in need of Cheap Wireless Plan, which was not only inexpensive, but we needed the Best Wireless Unlimited Plans.
I never thought my 10 year old would come up with a compelling argument as to why she needs a cell phone, but she did. Normally I'm against kids having cell phones, but times are changing and when my daughter asked, "We don't have a house phone. What would I do if something happened to you?" It got me thinking.
She's right! And we won't ever have a home phone! Why? Because people call it and I really don't have time to talk to telemarketers, I don't. If a friend needs to talk to me they text me… which was her other argument.
When my kids aren't with me I will usually answer my cell, but I don't always remember to turn on the ringer. The text message chime is always on and goes off every 30 seconds until I read the text, but a ringing phone doesn't always happen. A text message would alert me if she wanted to come home from the club house or if I should bring PJ's over to a friend's house so she can spend the night. Now that she's back to school it just makes sense, if she misses the bus or needs to skip the bus she can give text me.
The problem is I am not handing over an expensive cell phone with a 2 year contract to a 10 year old! We need Unlimited Plans with No Surprises at the end of the month!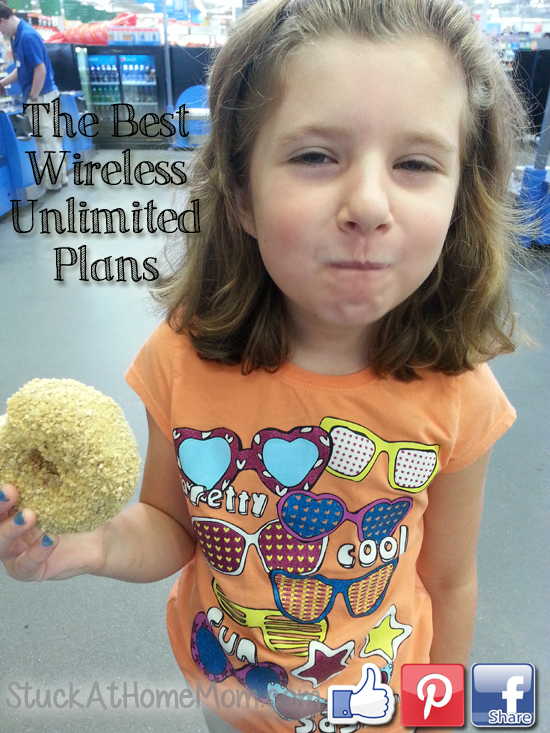 I looked at A LOT of 'cheap-ish' cell phone plans and most were very expensive. The cell phone was cheap, but the amount you paid for minutes was unreal.
Enter Wal-Mart Family Mobile!  #FamilyMobileSaves   Thank God for big miracles.
With the Wal-Mart Family Mobile plan each line is only $29.88 a month and that is with Unlimited Talk and Text, and best of all there are no contracts and no credit check. The phone itself was only $40 and the starter kit to activate the phone was $25. I did a little research and this is the lowest priced rate plan I can find.
To top it off the Family Controls allow me to set alerts and notifications so I can monitor what she's doing with her new phone and limit her minutes depending on her report card. I can set limits on minutes and messages, setup which phone numbers she's allowed to call and not allowed to call and block usage during school hours and anytime I feel she shouldn't be on the phone.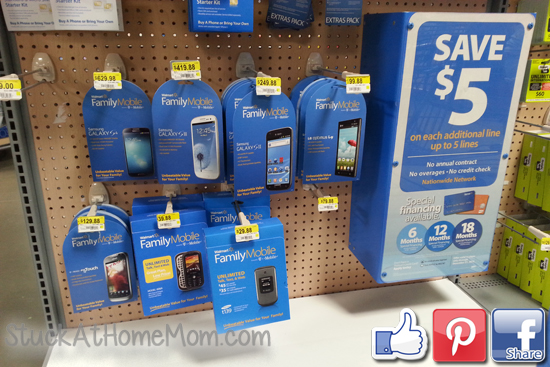 The electronics department was clutter free and stocked with every kind of phone imaginable. Smart phones, dumb phones, iPhone and exactly what we needed – texting-specific phones.
It didn't take long to find the perfect phone and all our questions were answered by the knowledgeable staff.
We purchased the Alcatel 606A for under $40 and a $25 Starter Kit card. Activating the phone was easy. I followed the guide that came with the Starter Kit and in less then 5 minutes my daughter had a phone number and she was already texting her cousins.
The Wal-Mart Family Mobile plan is perfect for us – No contracts, No Credit Checks, Only $29.88 a month for the Unlimited Plans [unlimited talk and text] and it can all be managed online!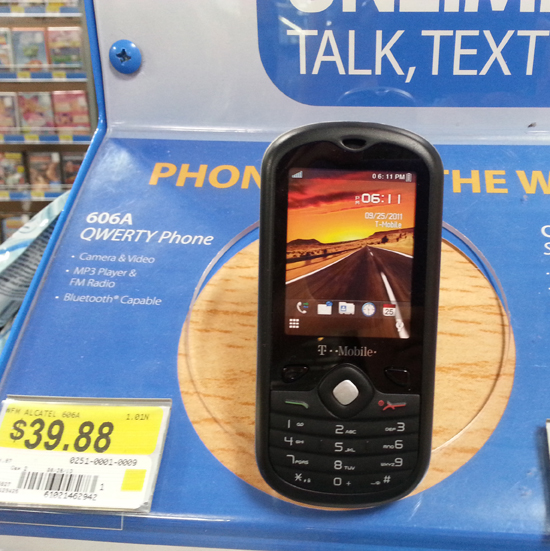 We also set down a few rules for the new phone. It may be an unlimited plan, but that doesn't mean she can use it night and day. The phone charges in the living room and Mommy has access to everything. The big girl has her first new phone and I feel safer knowing she can call/text me when she needs to. As back to school goes I think we're set.
Check out SoFab Digital Magazine to get more great ideas for back to school.
See a full collection of my images in my Google+ Album