Ten Gift Ideas for the Budding Baker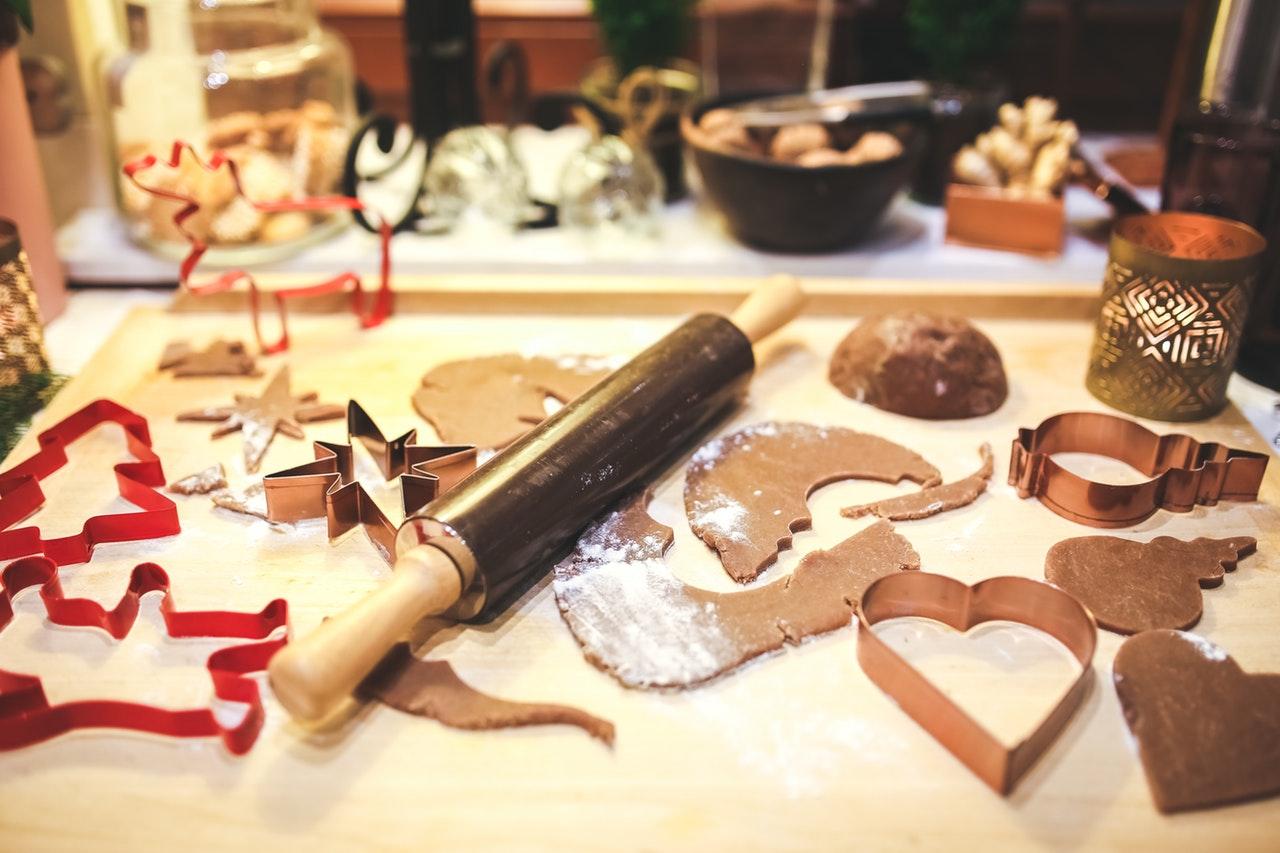 You must have been born under a lucky star to have a budding baker in your life: chocolate chip cookies, cakes, muffins, brownies, and all the baked goods your heart desires at your (sincere) request.
Whether they're family or friends, you should support their wonderful hobby. How do you do that? Baking supplies can be expensive. The best way you can help out a budding baker is to gift them with what they need to pursue their interest. Here's a list of those things.
Cute Baker Hat and Apron
A baker hat and apron may not have much of an impact on their skill as a baker, but they make a cute baking costume. Baking is messy work, so an apron can save their shirt from its potential doom. The hat is for keeping unwanted hairy ingredients from the baked delights, but it's mostly for looking cute.
Baking Pans
Pans are some of the most essential baking supplies a budding maker will need. Round cakes, square cakes, cupcakes, muffins, chiffon—they won't come into form without the all-important pans. One set can cost anywhere between $10 to $50. That's a small price to pay for all the goodness you'll be able to taste. Here are the different kinds of baking pans to help you choose what to get.
Piping Bags and Tips
Your pretty cupcakes didn't come out of the oven looking like that. The lovely frosting and icing you see are a result of crafty maneuvering of piping bags and tips. First, your budding baker mixes all kinds of delicious ingredients (possibly including whipped cream, cocoa powder, and food dye) and puts the creamy result in the piping bag with the tip. Then they use their skilled hands to make flowers, leaves, and pretty swirls on cakes and cupcakes, immediately increasing their deliciousness.
Even if you're not a baker yourself, you can learn to use a piping bag so, the next time your baker friend makes some cupcakes, you can help with the decoration.
Cake Turntable
When it comes to icing and decorating cakes, a turntable is a valuable tool. A cake turntable is similar to a cake stand, except you can spin it to evenly frost a cake. It's a great help for frosting cakes faster and cleaner.
You can also do all sorts of designs using a turntable. Watch how these bakers create amazing decoration with a turntable.
Cookie and Biscuit Cutters
You can't make cute cookies without special cookie and biscuit cutters. They're perfect for making holiday desserts and pastries for special occasions. Cookie and biscuit cutters usually come in a set, so before you buy one, make sure your budding baker doesn't have that set already.
Surprise them with unique patterns. Or you give them a cookie-cutter character set of their of their favorite movie, TV show, book, or video game.
Cake Stand
Beautiful cakes are works of art that bakers pour all their skills and creativity into making. They deserve to be displayed on a gorgeous cake stand for everyone to see.
Pastries are not just about the taste. Presentation is half of the reason they're irresistible. Gifting your budding baker with a cake pedestal shows how much you appreciate all the work they've put into making a mouth-watering cake.
Mixing Bowls
A baker can never have too many mixing bowls. These tools are used so often; they're likely to have the most wear and tear. You don't have to worry about your gift being redundant.
Moreover, baking entails a lot of mixing and combining different ingredients, and you need containers for that. A new mixing-bowl set will be a helpful addition.
Edible Decorations
A budding baker will need a stock of edible decorations to practice their food-presentation skills. Unlike the other supplies, you can't reuse these since, well, you eat them. If you want to help your budding baker practice their decorating skills, give them a set of edible decorations. These can include edible sprinkles, flowers, glitters, gold leaf, jewels, pearls, and many more.
Stand Mixer
A stand mixer is one fancy equipment every baker needs. It does all the grinding, beating, stirring, and whipping necessary to create chewy cookies, fluffy sponge cakes, and dense moist cakes. What makes it different from a hand mixer?
Stand mixers have more powerful motors that can mix ingredients faster, cleaner, and stronger (when needed). They have their disadvantages too. But if one is serious about baking, they'll eventually need a stand mixer.
Recipe Book
It may sound like a cliche gift, but it will be very useful for a budding baker. Recipe books are more than just a list of baking ingredients and instructions; they also contain techniques and advice that can help fledgling bakers.
It's even better if you gift them with a book of homemade recipes. Homemade recipes contain all kinds of secrets and valuable insights that will help your budding baker acquire new baking knowledge and improve their skills.
Final Word
Desserts, pastries, and all kinds of baked goods fill the stomach and heart with delight. The bakers who work hard to make these delicious treats deserve to be treasured and appreciated. If you have a budding baker in your life, remember to compliment their work, to support their hobby, and to thank them with gifts that will help with their baking.
Photo URL: https://www.pexels.com/photo/making-gingerbread-cookies-6293/
Elements used to create Featured image Artwork provided by
Created by Jill
.