—————————————————-
2015 – 52 Week Money Challenge PDF
Download printable
The 52 Week Money Challenge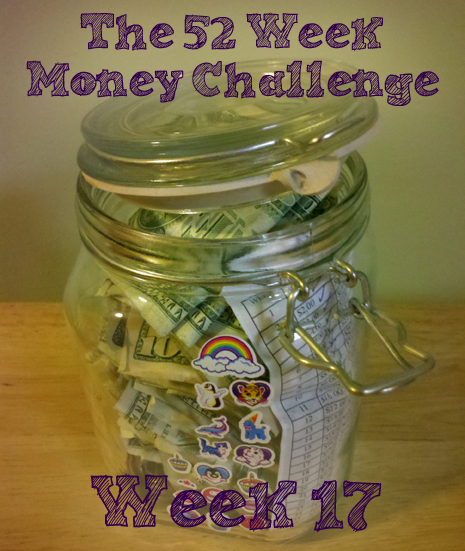 Yes, Boys and Girls it is time once again to dig deep and drop some money in that jar!
Hey, it's your jar so stop whining lol
I know it's Friday – I've had this ready since Sunday, but I ran into a little problem – To much traffic!
I've had unbelievable traffic this week and every time create a post it gets worse – well, better, but to much traffic freezes up the servers and then you end up with no traffic ….. ok, to simplify – I was afraid if I posted this, the extra traffic would freeze the servers.
Anyway!
It's week 17 meaning $17 into your jar for a total of $153.00!
If you haven't started yet, it's never to late! Just print out the handy dandy tracking printout and make this your week 1!
If this doesn't make you want to save money, I have another weekly challenge coming ….. hopefully by 10pm tonight – look for it!
Download the 2014 – 52 Week Money Challenge Chart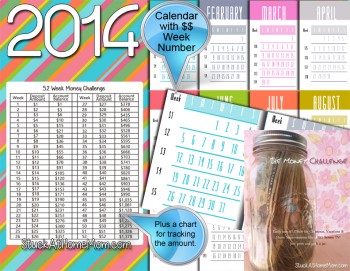 52 week money challenge 2014 PDF
[wpdm_file id=16]
52 week money challenge 2014
[wpdm_file id=15]
Elements used to create Featured image Artwork provided by
Created by Jill
.