—————————————————-
2015 – 52 Week Money Challenge PDF
Download printable
It's Sunday! Week 2 of the 52 Week Money Challenge.
I suddenly realize that most folks get paid on Friday, I may start posting these little reminders on Thursday. But this is your Week 2 Reminder.
* Grab 2 bucks (preferably your own bucks).
* Put the 2 bucks in your jar.
* Put the jar some place safe.
* And you're done!
You should have a grand total of $3 in your jar.
Quick tip! Put your change in the jar every night for added saving.
If you haven't started yet, it isn't to late: Grab the Print Out to the right >>>>
You can either catch up by putting $3 in your jar this week.
OR make this your week 1 and stick $1 in the jar – it's up to you!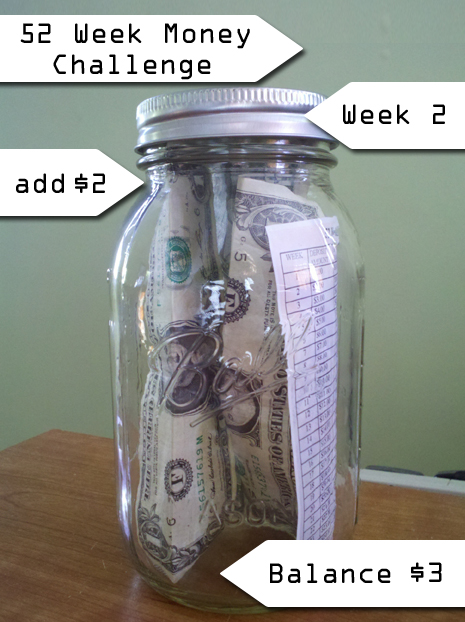 Elements used to create Featured image Artwork provided by
Created by Jill
.