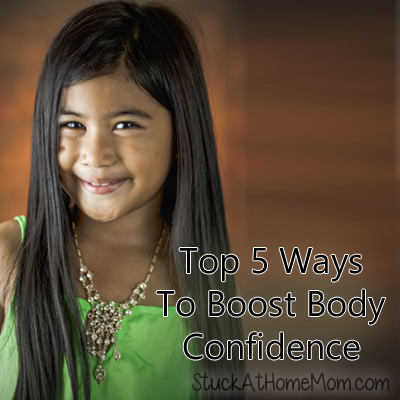 Body confidence is something that makes heads turn even if you aren't the stereotypical 'good looking' individual around. All of us want to look our best. It's not only the appearance or a great outfit that exudes elegance and confidence, your body language and the way you look are vital factors in shaping you up. If you're feeling confident about your body & looks and love the overall appearance, so will others. Take a look at some of the ways you can step up your body confidence.
Make An Effort To Dress Up Well
With a toned up, well-balanced body to carry around with confidence, you need to perk it up with some voguish attire. You don't have to divvy up thousands on top labels and luxury accessories like jewels and fashion embellishments. Any good outfit that reflects your physical fitness and brings out your natural charm will do. Identify your personal style and match outfits to accentuate that. Be selective when buying clothes; go for vibrant hues and choose comfortable wear that fits well and reflects your style. Use nice shapers and good quality innerwear like longevity bra from Knix and design your own wardrobe. You can even make your own leather skirt or a silk top. Dress well to carry yourself with confidence.
Build A Positive Paradigm
Every time you look at the mirror, do not set yourself off on a journey to pick out your flaws and shortcomings. Focus on the good physical attributes and tell yourself you're looking superb just the way you are. Curb any negative feelings hovering around your less likable physical traits and let more positive thoughts about the way you look to take over.
Workout Is So Very Important
Aside from dressing up well, the best way to build body confidence is by keeping it in good shape by taking up regular exercise. A good workout session at the gym 4 times a week can do wonders for your physical fitness and the way you look. Enroll in a nice body toning or fat shredding program if you have extra pounds on you. Get rid of any unwanted flab that makes you look out of shape. There is no good feeling than carrying a well built, more toned body around with confidence. It will surely have people stealing glances filled with awe.
Nutrition & Pampering Yourself Are Key
You feel more confident when you look your best and that can be achieved with a balanced diet and spa treatments. Pampering yourself with salon visits, cosmetic treatments, and nutrient-rich meals is a great mood lifter. Eat foods that help shape you up and add to a radiant skin. I suggest fruits, nuts, protein shakes and leafy greens.
Steer Clear Of Negative Comments
If you have any friends or family members who remark negatively on any physical traits or criticize you with regards to your appearance, steer clear of them. Surround yourself with positive people who have good things to say about you. Treat yourself to moments of happiness, cognitive relaxation and peace of mind by bonding with close friends who make you feel good and bring out the best in you.
Elements used to create Featured image Artwork provided by
Created by Jill
.