Valentines Ideas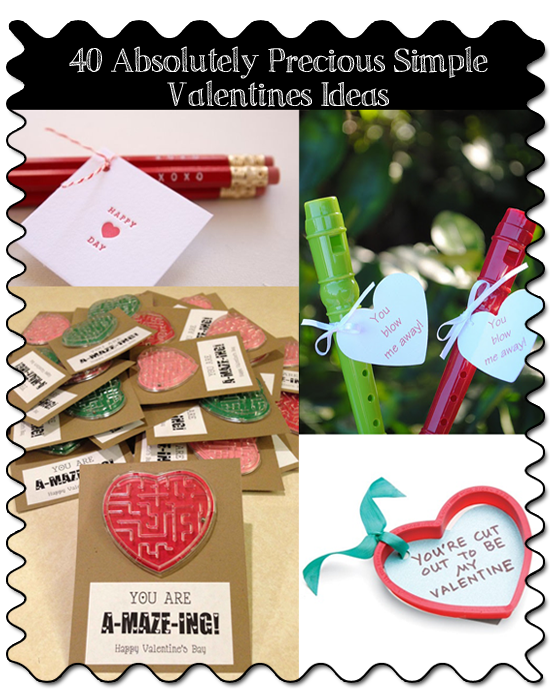 Blow are 40 Absolutely Precious and Pretty Simple Valentines Ideas – and there's one that's rather naughty, but very funny.
I had a blast searching through Pinterest to find each of these.
I tried to take only the cutest and easiest, because no one has time to make 50 handmade cards – even if you start around Christmas – and who is starting around Christmas? You know this is something you think of days before.
Oh I'd love to make that …. maybe next year. Well it's next year and time to get started. This year I have 2 kids in school, that's a mess of Valentines day cards. If I want to make them special I have to start now.
Though I wouldn't suggest the "You suck" cards for grade school, but hey if your High School is feeling goofy …. !!!
I'm pretty sure I'm headed down to the dollar store tomorrow to purchase 50 Recorders – the Teachers are just going to LOVE ME! And doesn't that look simple! I can print those out, chop them up with my scrapbooking cutter, punch some holes and tie them on with some left over holiday ribbon. My daughters are going to be Very Popular this Valentines day.
Elements used to create Featured image Artwork provided by
Created by Jill
.