eos Bag Cozy Crochet Pattern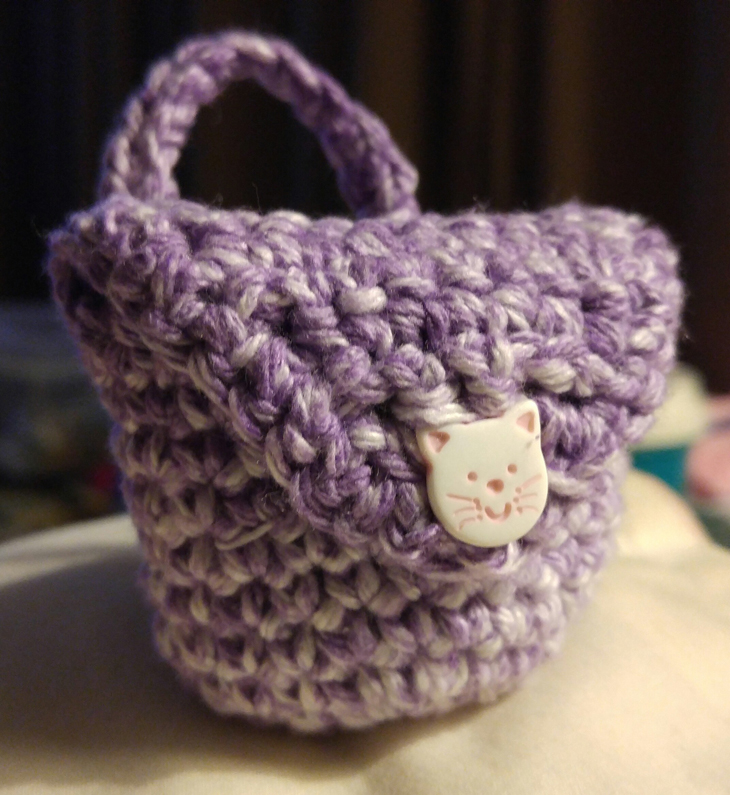 To purchase this pattern please visit My Shop
Stitches used:
ch = chain
sc = single crochet
sp = space (meaning from the row below)
slst – slip stitch (used to join)
Reduce = make 2 sc into 1
Hook: E4/3.50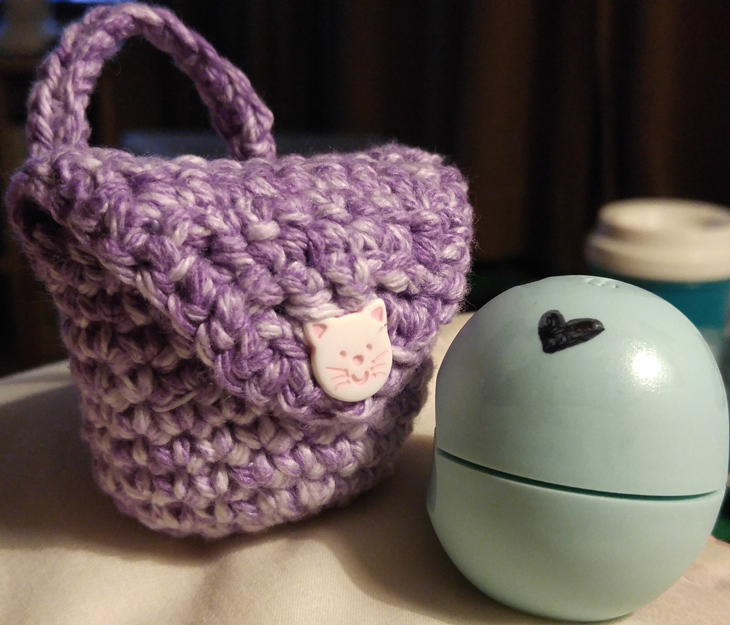 This is one of my daughter's favorite eos cozies. The loop on the back is optional, I would prefer a key chain loop on the top, but my daughter wanted a loop that she could attach to whatever she wanted easily using a clip. Personally I don't see the difference, but that's me.
I have made a half dozen cozies and I will start uploading them all and linking them so they are easier to find – just give me a bit of time.
If you have any problem with the pattern please contact me here.
At some point I will probably do create a web version of the pattern for beginners with pictures and such, but I will keep the printable version available.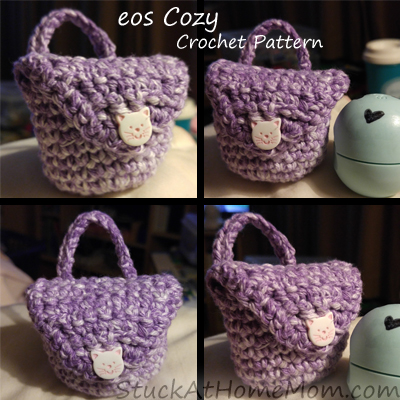 To purchase this pattern please visit My Shop
Please support my blog by purchasing the printable pattern. My blog is heavily read and to support the cost of increased hosting needed to continue I will be selling the printable version of the patterns.
If I have done this correctly, you should receive an immediate download as soon as you purchase.
Thank you so much for your support.
~eDee
Elements used to create Featured image Artwork provided by
Created by Jill
.