Chocolate Bacon Lollipops
#chocolate #bacon #recipe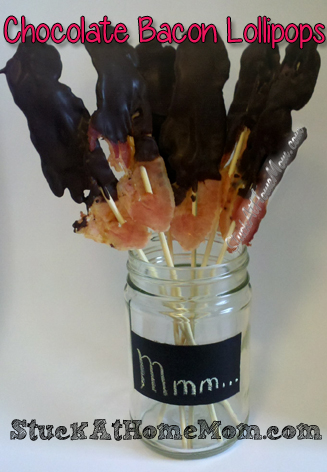 Grab some chocolate melts and cook up a package of bacon (or microwave some pre-cooked bacon) Don't let the bacon get to crispy or it will break when you try to put it on the stick.
Once you get the bacon on the sticks, snip off the tips.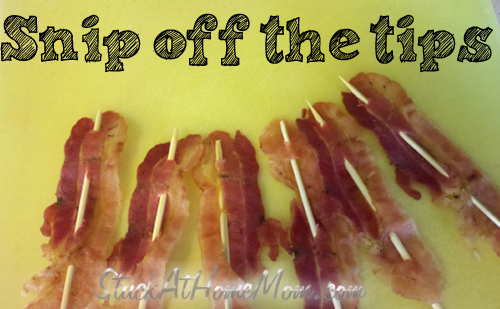 Melt the Chocolate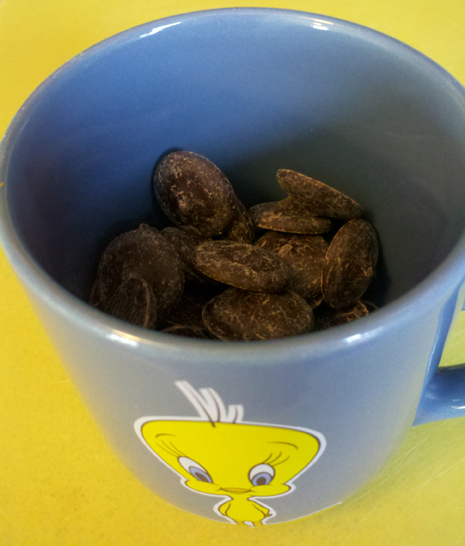 Tip the mug of chocolate forward, not enough to dump it out, just enough so you're not dipping the bacon, instead lay the bacon on the chocolate.
Flip the bacon sticks over several times to cover the bacon.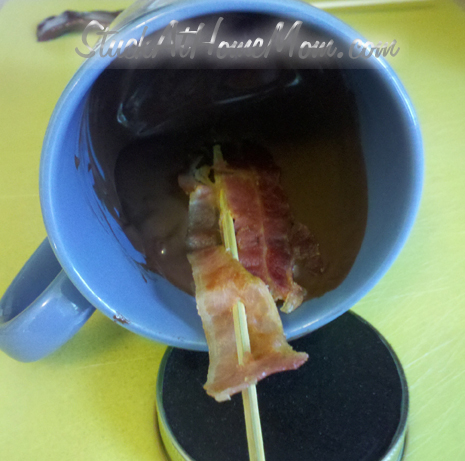 Lay flat to harden. Stick in the freezer for 10 minutes to harden and so they lollis will pop off the cookie sheet or whatever you use to lay them flat to harden.
And done!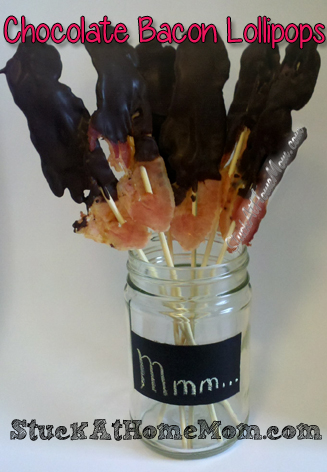 Elements used to create Featured image Artwork provided by
Created by Jill
.