Don't knock it until you've tried it – delicious!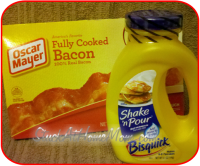 Mix the shake Bisquick mix as directed.
Pour a thin strip of Bisquick mix
Add a pre-cooked strip of bacon
Cover with strip of Bisquick mix
Cook like normal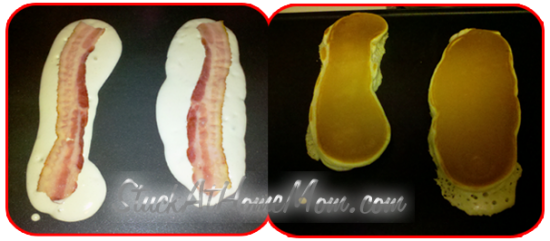 Serve hot with syrup and a side of microwavable bacon.
For an extra treat Top with Whipped Cream and Chocolate Chips.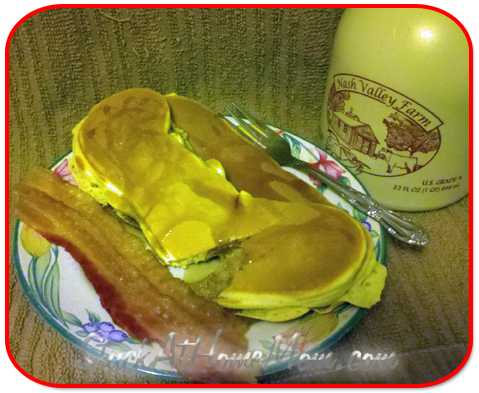 Elements used to create Featured image Artwork provided by
Created by Jill
.