(It took me less than 10 minutes to create my Shit List, and it will save me time in the future as I don't tweet those who aren't helping me out.) (PS READ the SIDE NOTE, at the bottom, before you Flip Out)
First visit any group of which you are a member.
Next click Tribe Members.
As you hover over each members avatar you'll see how often they have tweeted your post in the last 30 days.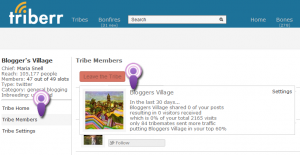 Anyone with a 0, right click on their avatar, then left click 'open new tab'.
This will open their little Triberr page in a new tab.
Do this to all the members who have not tweeted your posts.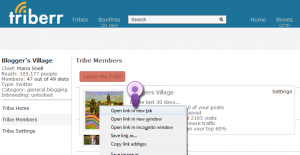 Next, you'll have several tabs with non-tweeting members.
At the first tab, highlight and copy the name of the member.
Then right click on the avatar of that member, click Save Image.
Replace the name of that image by pasting the name of the member as the name of the image.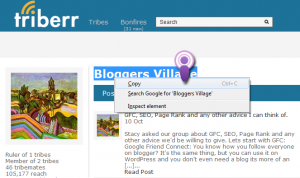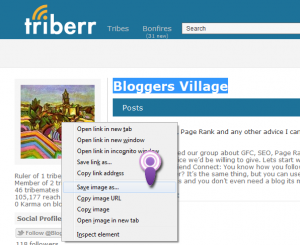 Save all images to a separate folder for printing later.
Repeat this process with every group until you have all the images of all the members who are not tweeting your posts, with their Triberr names as the name of the image, in one folder.
Now open the folder. If you are using Windows, print as a Contact Sheet, so the names will print under the images, then click Print! .
Print!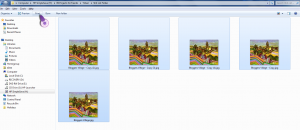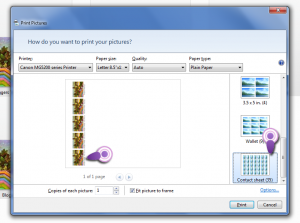 Tack the page beside your computer.
This will cut down on the amount you tweet, because you won't be tweeting the posts of people who aren't helping you out.
SMILE!
Side Note: The "SHIT LIST" title is a joke. Just because someone doesn't tweet your posts doesn't mean "They Hate You" – it could very well mean that what you're blogging doesn't mesh well with what they're blogging.
For example: My blog is about everything, no topic is safe.
If you ONLY blog about coupons then my post titled "Oh Those Immigrants" isn't going to fit your blog and I wouldn't expect you to tweet it. However, if NOTHING that I post fits your blog, then I think it's safe to assume that NOTHING you post will fit mine.
Elements used to create Featured image Artwork provided by
Created by Jill
.