…….. frustration ensued as I attempted to track down the elusive Amazon Seller's contact information ……
Yeah, it really was that dramatic.
The struggle is real folks – the Struggle is Real!
All I wanted was to contact an Amazon Seller to ask a question. I had posted the question on the sales page, but didn't recieve a good response. Trying to find the seller's contact page seemed almost impossible.
Worse yet, when I contacted Amazon I received outdated directions. After hours of searching and coming up with dead-ends – I FOUND IT!
How to Email Seller on Amazon before you purchase the product:
Using this product as the example: Ozobot Bit
Step 1. See where it reads "Sold by Ozobot and Fulfilled by Amazon". Click Ozobot.
NOTE: Click Ozobot that is to the right of "Sold by".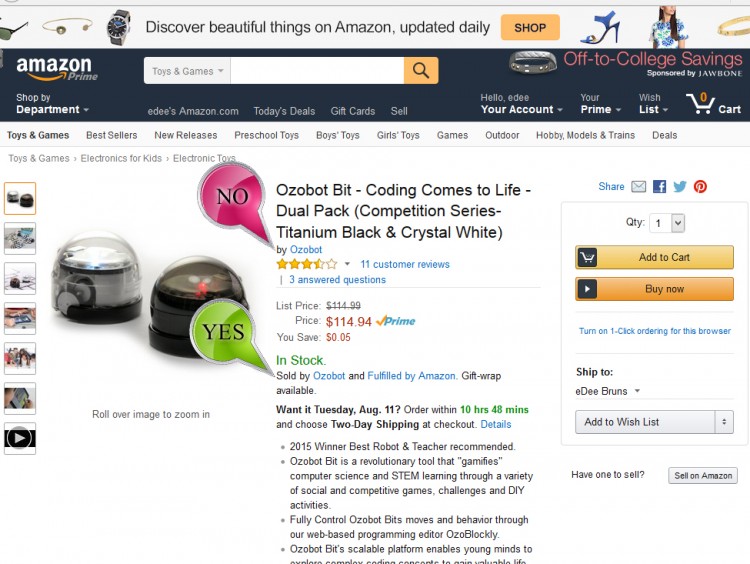 Step 2. Next page: Detailed Seller Information.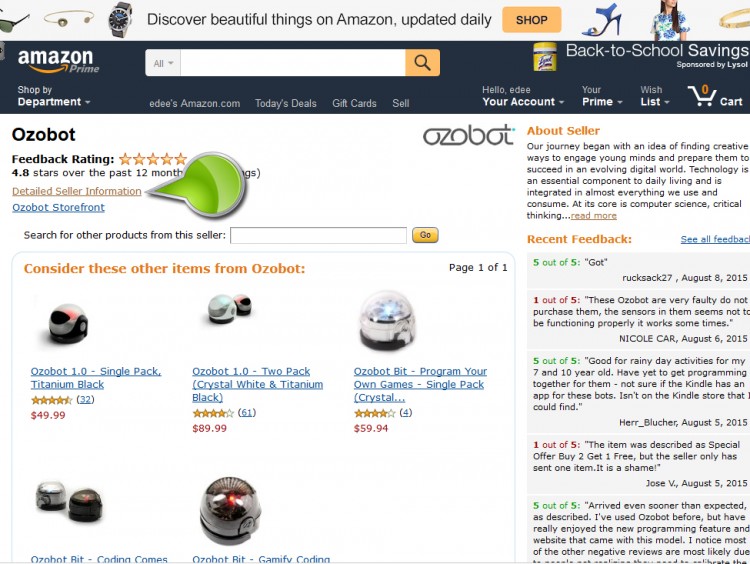 Step 3. Next page: On the right hand side there's a box and at the bottom it reads: Ozobot Customer Service: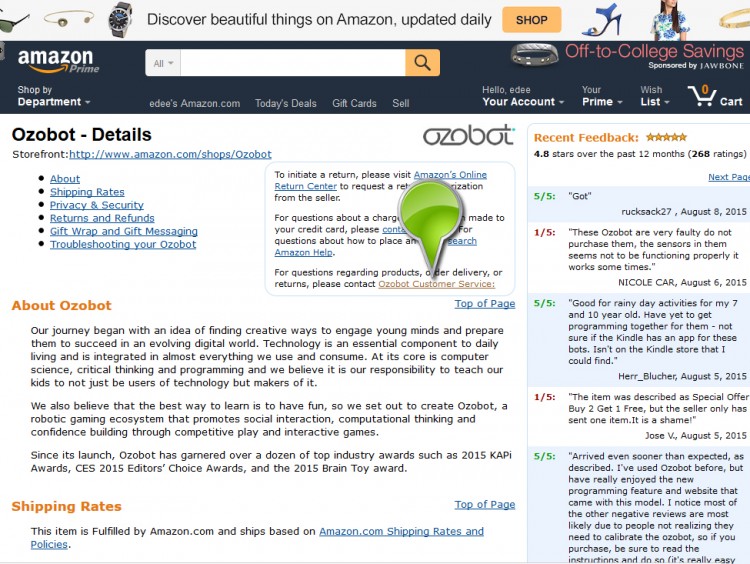 Step 4. Log back in – Don't ask me why. You had to log in to get this far, but wherever.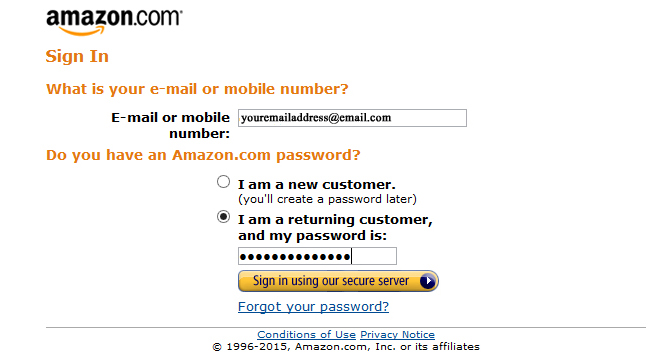 Step 5. There you can send a message. – but even that is a 2 step process.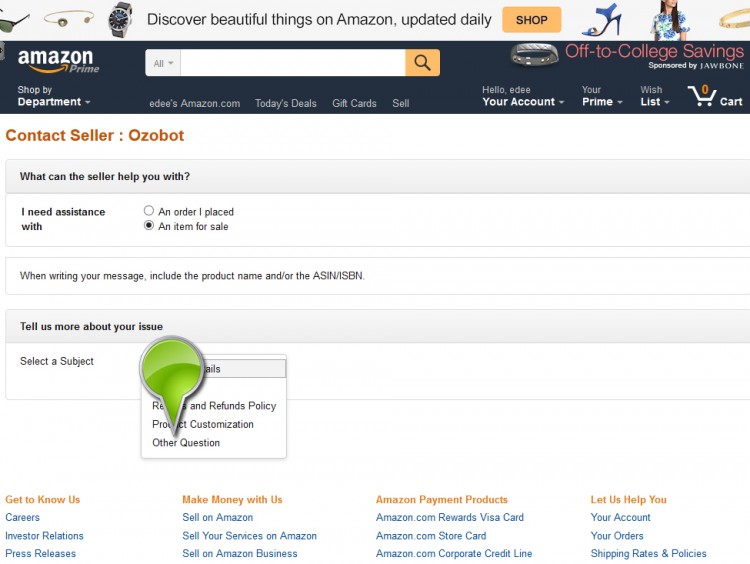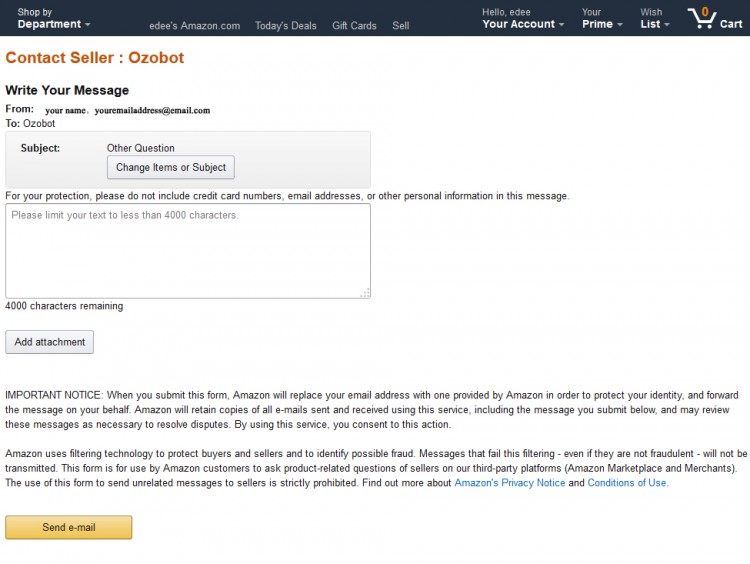 I'm posting this on Aug 9, 2015. If the directions change please leave me a comment so I can update this post.
Also, if the directions help I'd love to hear from you. If you need directions on other computer/internet related problems, please leave a comment below. Don't forget to Friend or Follow Me. Or "Like" our FaceBook Fan Page!
Elements used to create Featured image Artwork provided by
Created by Jill
.