How to Make a Squirrel Feeder
Yes, I said Squirrel Feeder. Why? Because they won't stay out of the bird feeders. The things my husband has done to keep the squirrels away from the bird feeders is making it nearly impossible for the birds to get to the feeders.
Here's the problem. Right now the squirrels climb the tree, jump on to the line that holds the bird feeders, catch themselves with their little feet! I'm not kidding, I have video of it. Then they crawl over to the feeds, shimmy down and eat birdseed.
We now have a feeder that is weight sensitive that will close if a squirrel is hanging from it (apparently we're not the only people with this issue) and we have domes over the other feeders.
My solution, if the squirrels want seeds, just put one of the feeders lower than the other feeders and make it Squirrel friendly.
What you'll need:
Peanut Butter
Birdseed
Suet Feeder (wire square cheap kind)
In a small bowl mix together about a cup of peanut butter and a cup of birdseed. Mix just enough so everything is stuck together, but stop missing before the it starts to fall apart (you'll know what I mean if you mix to much.)
I put a board under my suit feeder to keep the table clean.
Drop the mixture into the feeder and press into place – gently.
Close and hang outside lower than the bird feeders, but off the ground – make it a little bit of a challenge.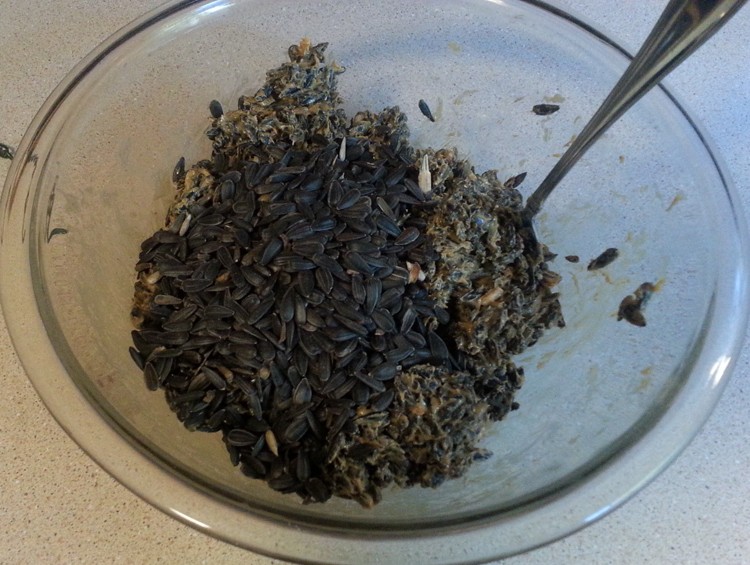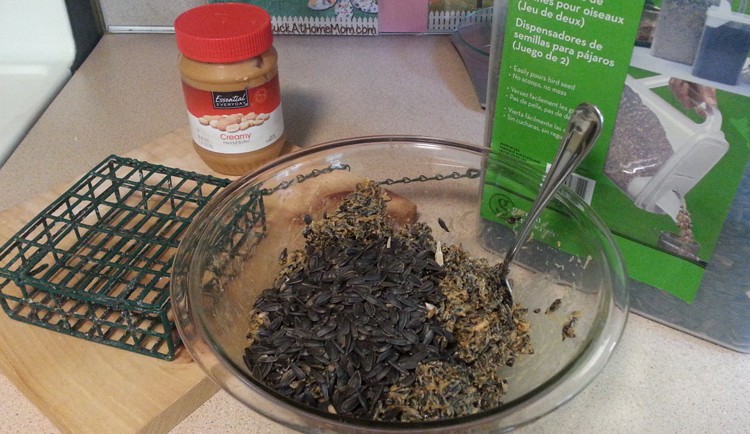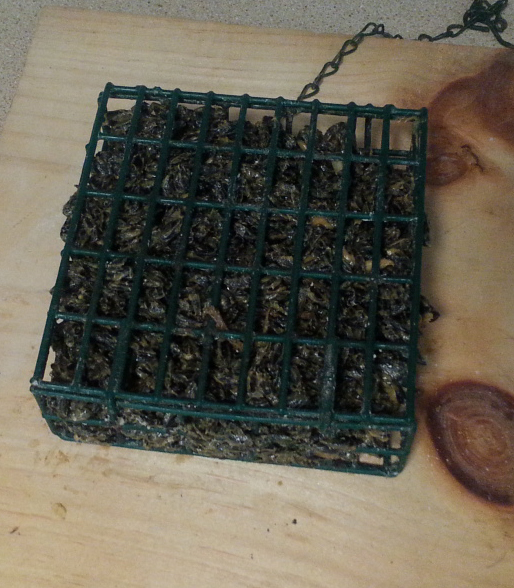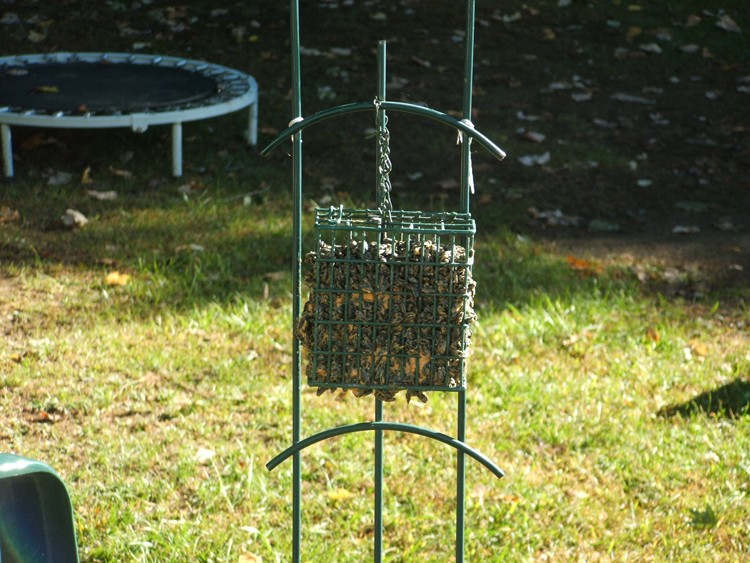 Elements used to create Featured image Artwork provided by
Created by Jill
.