This is an old FaceBook trick that no one knows about and it's the reason I read complaints about the "Change on FaceBook" all morning and had NO IDEA what everyone was talking about.
(Watch for the Purple Pointer. Click images to Enlarge in a new tab.)
You just need to make a "Friends List" and it's easy.
1) Put your curse near the "Lists" area on the left and the word "MORE" will appear. Click MORE
2) As you can see I've done this MANY TIMES.
Click "Create List" Upper Right hand side
3) Name Your List, then click "Create List"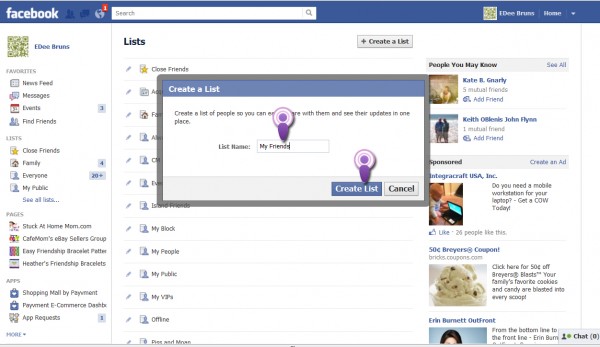 4) Now your List has been created, you need to add friends to it.
Click Add Friends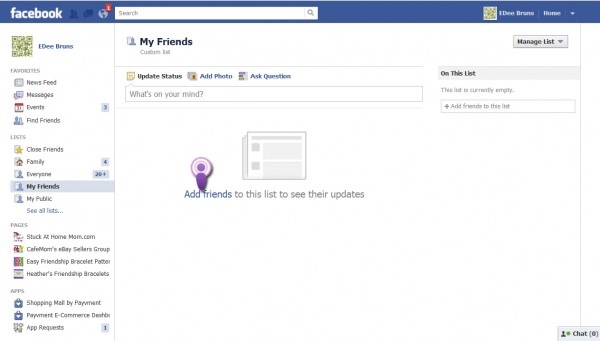 5) Only click on the Pictures of the people you WANT to follow. As you scroll down you'll see that Fan Pages are on the bottom.
When you have clicked on all the people you are interested in following, click "Done"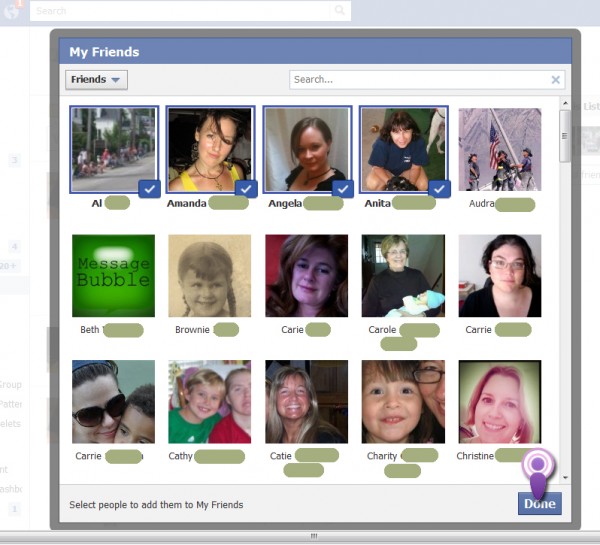 6) Now go over to the Left hand side of FaceBook and click the Name of your list. As you can see, I named my list My Friends. On the Top Right you can see I have 4 people in that list and in the middle you can see only the statuses of those people. No Ads, No Scrolly weird thing on the right. Just the OLD FaceBook look!!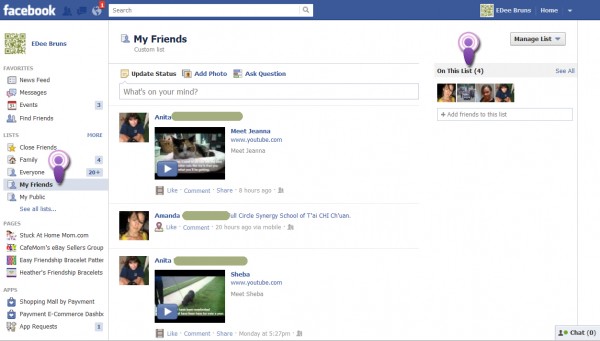 Elements used to create Featured image Artwork provided by
Created by Jill
.