How to see All of your Friends Updates – All Updates.
This afternoon I notices that I wasn't seeing any of my Dearest Friends updates, however every comment my mother in law made seem to be showing up – Now I Love my MIL and all, but I'd like to see what the rest of my friends are up too.
This is all I've come up with this far, if you can find a better way, I'm all ears!!
1) Click on your Name at the top right hand side. That will bring you to your profile. Once you're at your profile, click on Friends – that's on the left hand side column.
2) Now you should see your list of Friends.
RIGHT click on the name of one of your friends.
LEFT CLICK Open Link in New Tab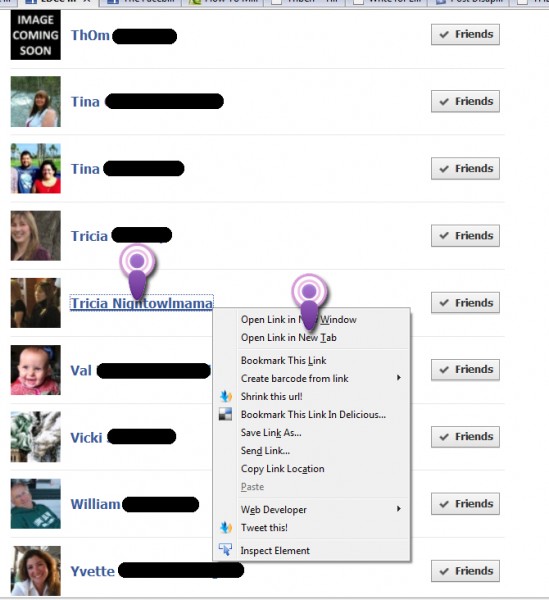 3) On the right hand side click Subscribe and you will see a drop down menu.
See how Most Updates is Checked? That is only giving me what Face Book THINKS I'm interested in seeing. The thing is I want to see ALL of Tricia's updates.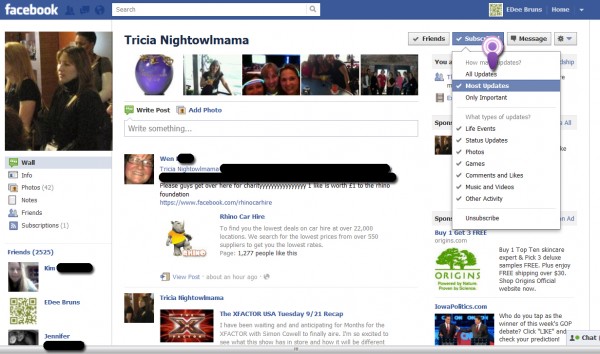 4) Click All Updates (and if you're like me, uncheck the Games while you're here)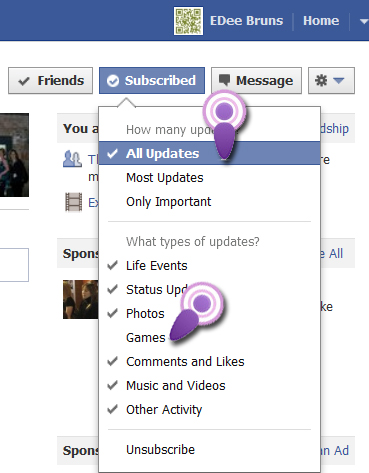 5) Close the tab and move on to your next friend – go back to step 2 and repeat.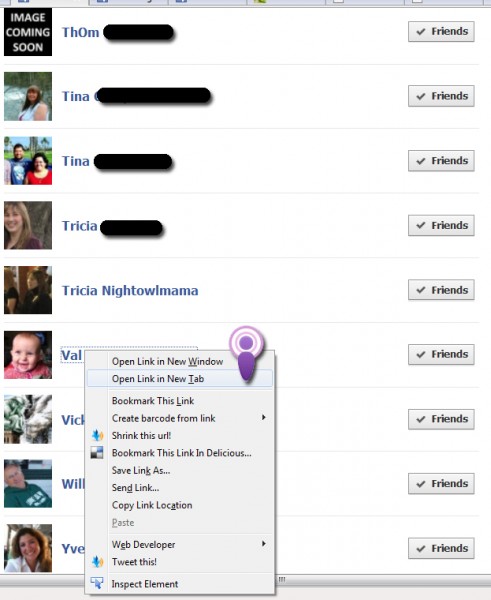 Again, if you know a faster way I'm all ears. Let me know and I'll make up a tutorial for it.
DON'T FORGET TO FOLLOW ME ON FACEBOOK FOR MORE HOW TO's!! 
Elements used to create Featured image Artwork provided by
Created by Jill
.