13 Comma Rules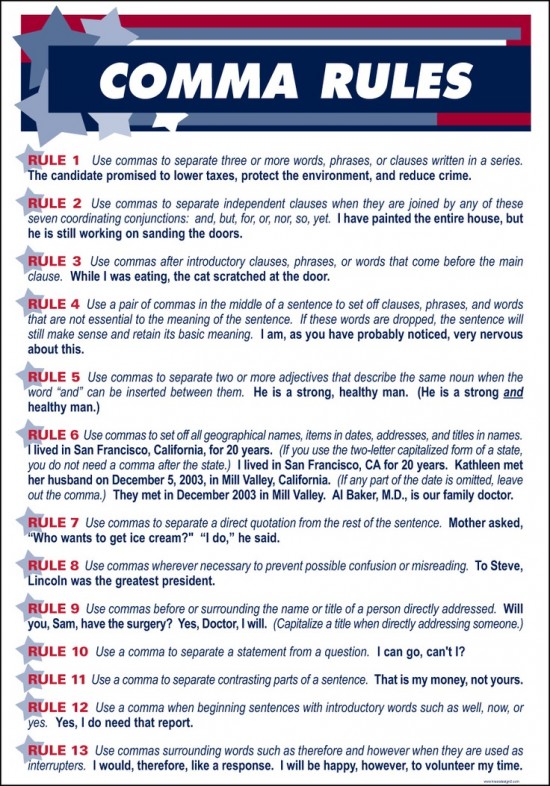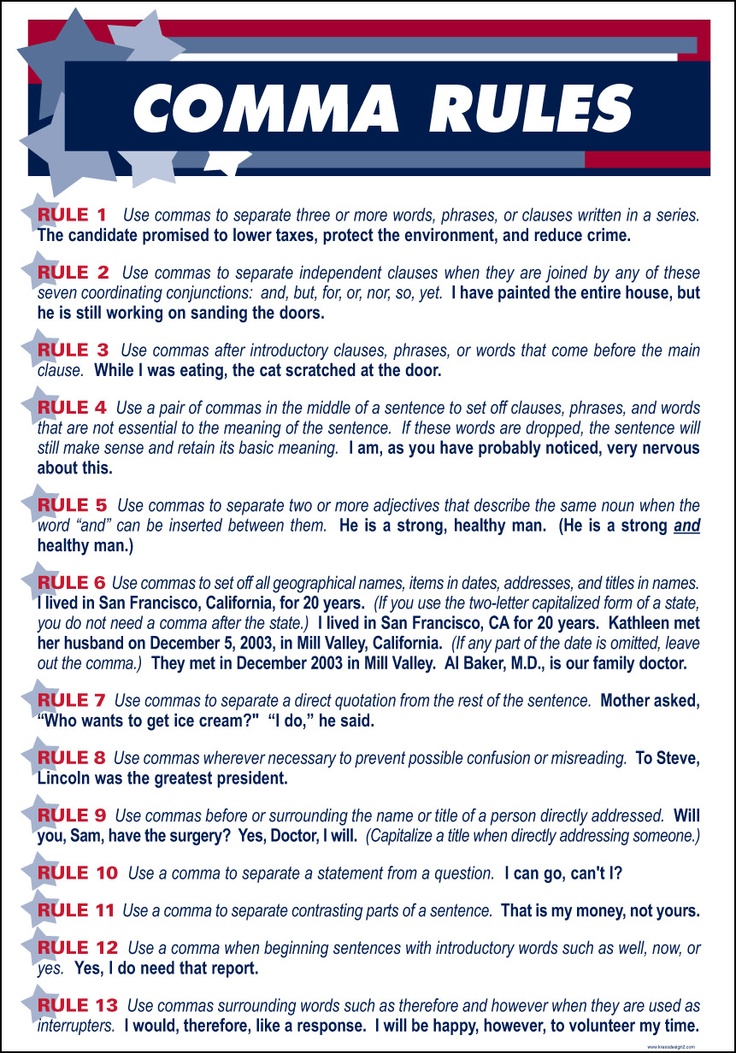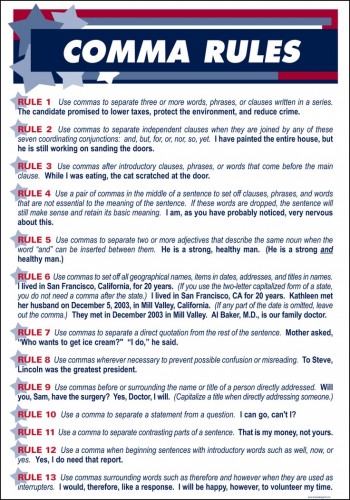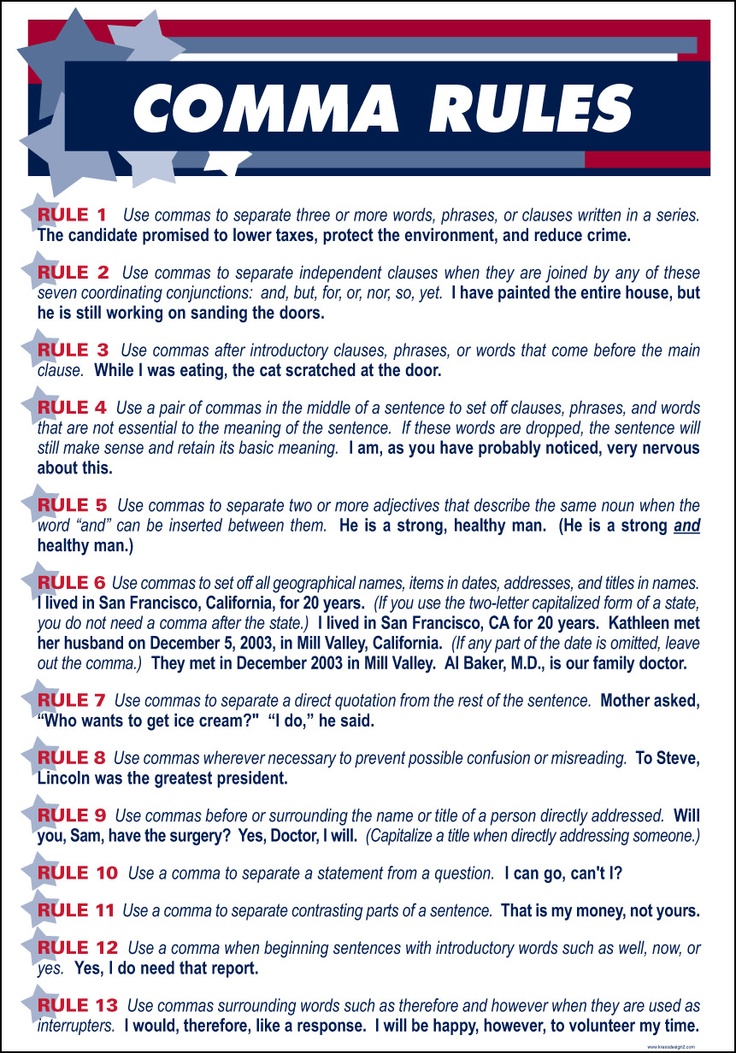 These are the grammar rules I have been looking for all of my life!
I saw this on Pinterest, but when I clicked the image it took me no where!
NO WHERE! I need more rules and examples. This I can pin up at my desk … when I get one of those … very soon though, I will pin this up at my desk (I wonder if I should have used a comma there – I'll have to look)
I put commas everywhere. I don't even know where my sentences end. I have terrible grammar. I don't know why I can't understand/remember the rules.
Recently I purchased a second grade Language Arts book – you know the kind your mom always purchased for the summer, but usually forgot to make you do every morning – I've been doing it.
I've gotten through Nouns, Pronouns, Verbs and I'm starting on Adjectives. In the middle of the book it talks about Commas.
I'm so excited! Now I can be ahead of my imaginary grammar class.
Print this out and carry it with you! Stick it up at your desk.
Repin it and help others!!!
 
Elements used to create Featured image Artwork provided by
Created by Jill
.