Learn to Crochet in a Day!
What you will need
I started crocheting when I was 5 years old. My mother left my 2 younger sisters and I with Mrs. Scoville for an afternoon and in an attempt to keep me from bouncing off the walls the poor old woman taught me to crochet. God Bless the woman! Somehow she got me to sit still and pay attention long enough to learn to crochet and I haven't stopped.
Mrs. Scoville handed me a H hook and a ball of generic brand yarn and that is exactly what you should start with. However, if you are sitting there with a J hook and a ball of something you've had for years – have no fear. A J hook is a little big, but we'll get started and you can get something smaller tomorrow.
What you need:
If you haven't purchased yarn or hook yet you should start with a skein of cheap Red Heart yarn and a H or G hook. Both are available at Wal-Mart and together should cost you under $10. Start out with the cheap stuff and once you know what you're doing you can move on to the more expensive yarns.
Let's get started: Learn to Crochet in a Day! How to Chain – Part 1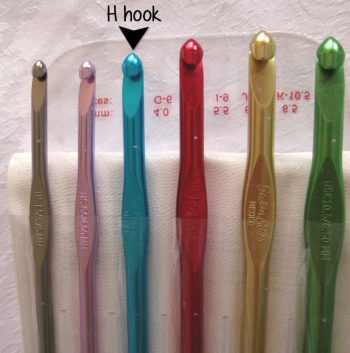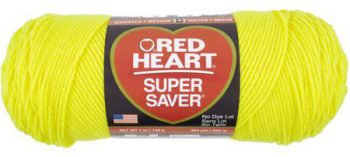 Elements used to create Featured image Artwork provided by
Created by Jill
.