Browsing FaceBook tonight I found an image of an Alternative Fundraiser for PTA's. I just about fell out of my chair!
This is something I've been doing for years. When my oldest was in Kindergarten she wanted to win the prize for selling the most something. I told her flat out, I'll buy it for you! And I sent her to school with the form and $20 which is more than the school would have made if she had sold $200 worth of products.
What schools don't understand is that they are getting ripped off by the companies they are selling for. The schools would make far more by buy the stock wholesale and creating a quicky website where people can buy the stuff.
I knew our school district wasn't this creative so I quickly typed it out and I have it for download. We did not create the original, this is a re-typed version of a scan of something someone posted on FaceBook.
Print the Alternative Fundraiser.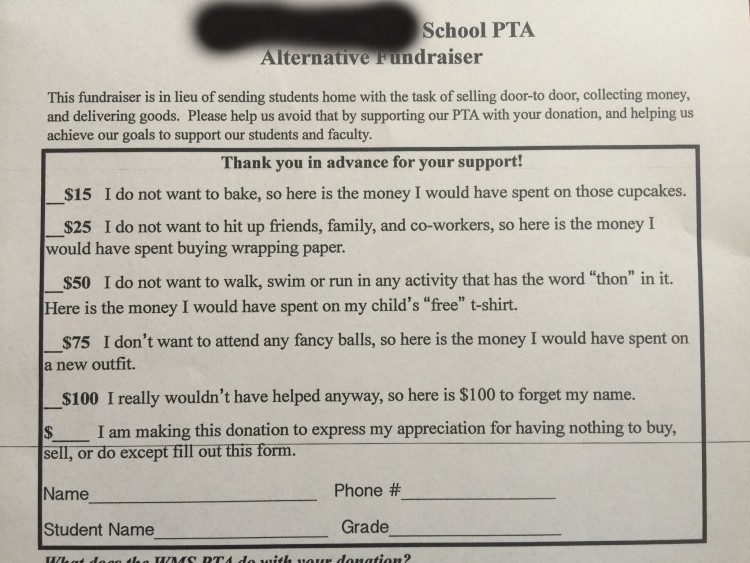 Elements used to create Featured image Artwork provided by
Created by Jill
.