HostGator is having some wonderful sales and with those sales they give their affiliates (like me) bonuses – don't know how they do it, but I'm going to help out my fellow bloggers by offering to install WordPress on any new HostGator hosting account, when you use my affiliate link.
Here's the deal: Purchase your web hosting from HostGator between now and January 23, 2012, using MY HostGator affiliate link AND use the Promotional code: JAN30 and as a favor, I will install the WordPress program on to your HostGator hosting, including the database setup and install your theme/layout and any plugins needed to run that theme.
If you haven't caught on yet, when you purchase hosting from HostGator, using my affiliate link, HostGator pays me for bringing them the business. Installing the WordPress program is my way of saying thank you.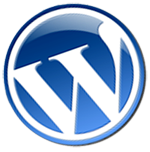 I will be installing the REAL WordPress program, not the "auto install" versions that come with your package. This means, your blog should take all WordPress updates without a problem. (The 'auto install' version has been known to have issues with WordPress updates.)
After you purchase your hosting, please contact me as soon as possible, so I may get to work on your blog.
Of course there are some terms and restrictions:
Installation and setup are first come, first serve.
I will Not install pirated/nulled themes. (There are plenty of Free themes online, pick one of those or purchase a premium theme.)
You are responsible to provide the theme. Meaning, if you are providing a premium theme, you need to pay for that theme, then email the theme to me for installation, including all plugins needed to make the theme work properly.
You are responsible to provide all plugins.
You must comply with all HostGator terms and conditions.
I am not responsible for HostGator hosting or HostGator's terms and conditions now or in the future.
I do not guarantee any theme or that any theme with function in any way.
You agree and understand: I am installing WordPress and your theme to help you, the blogger.
You will not hold me responsible for anything that goes wrong with your site/blog or hosting.
I am doing this as a favor to you, not as a business transaction, please don't be a dink
I hate posting terms and restrictions, but some people are sue happy or just plain slime buckets, this offer is not for them. This offer is for people who want a real WordPress blog, but don't have the knowledge to create one themselves. Let me help make your self-hosted blogging dream come true (yeah, ok, that was a little much, but a nice touch lol)
Elements used to create Featured image Artwork provided by
Created by Jill
.