Chocolate Lasagna!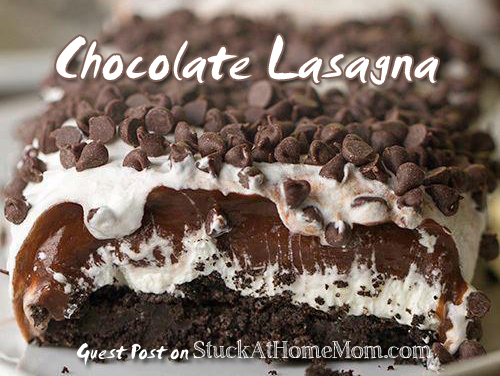 Does that look Delicious??
Someone found the original poster!!! YAY!!
The original poster of this delectable delight is: CenterCutCook.com
Ingredients
1 package regular Oreo cookies (Not Double Stuff) – about 36 cookies
6 Tablespoon butter, melted
1- 8 ounce package cream cheese, softened
1/4 cup granulated sugar
2 Tablespoons cold milk
1- 12 ounce tub Cool Whip, divided
2 – 3.9 ounce packages Chocolate Instant Pudding.
3 1/4 cups cold milk
1 and 1/2 cups mini chocolate chips
For directions, follow the link: DIRECTIONS:
For more recipes from CenterCutCook.com:
Elements used to create Featured image Artwork provided by
Created by Jill
.