Gummy Bear Soda Pop Popsicles
I would love to know where this image originally came from, because these Gummy Bear Soda Pop Popsicle look delightful! (See Below)
So these Gummy Bear Soda Pop Popsicle look fairly simple.
Let's see, I think you're going to need a few packages of Gummy Bears, plastic popsicle tray, and a can or 2 of Sprite.
Put Gummy Bears in Plastic Popsicle trays. Top off with Sprite.
I'm guessing you don't want to fill the tray to the top with Sprite because if I remember right soda expands. So probably 3/4's of the way to the top with Sprite or you'll have a fuzzy sticky mess in your freezer.
Freeze until ….. well, frozen and enjoy!
Disclaimer: I am positive this image is stolen. For one, it's like bate! Every person clicks on it, and if you search it, it usually leads to a porn site. Stay Clear!
If you are the original owner of this image, please contact me using my contact page and I will be happy to give you credit and usually credit from my site also brings traffic! So please let me know where to link to the original image.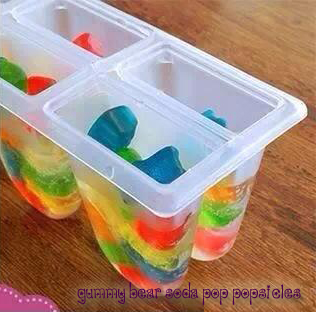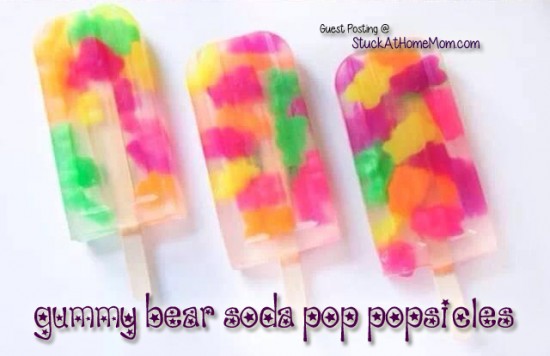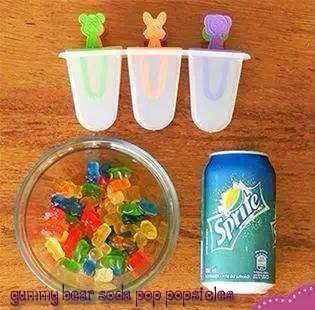 Elements used to create Featured image Artwork provided by
Created by Jill
.