I swear I've done this Pulled Pork cooked in Root Beer Recipe before, but I can't even find it on my blog – so here I go again.
Ingredients:
1 Pork Tenderloin
16 oz. (1 1/2 cups) of Root Beer. I use A&W, but only because those are my little sisters initials so we've always purchased A&W Root Beer.
Bottle of BBQ Sauce. The size of the bottle depends on how much you like BBQ Sauce.
Buns
Possible Extras:
Onions (topping)
Celery (a side)
As recipes go this was is fairly simple. Take 1 pork tenderloin and place it in your slow cooker.
Add 1 1/2 cups of Root Beer. (See alternatives below)
Cook in slow cooker on low for around 6 hours (until cooked through).
Remove tenderloin from slow cooker and dispose of remaining soda.
Place fully cooked tenderloin into cooking dish, pour BBQ sauce on top and pull it apart with a fork. Add BBQ until it's perfect for those you are serving. There are no rules on BBQ sauce. I love tons of it. My kids like a wee bit. You can always put more on.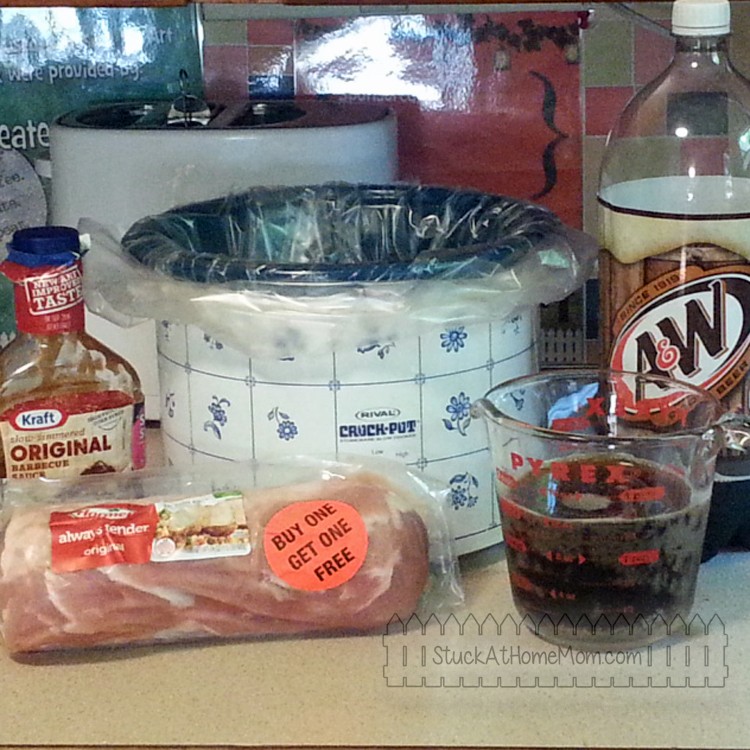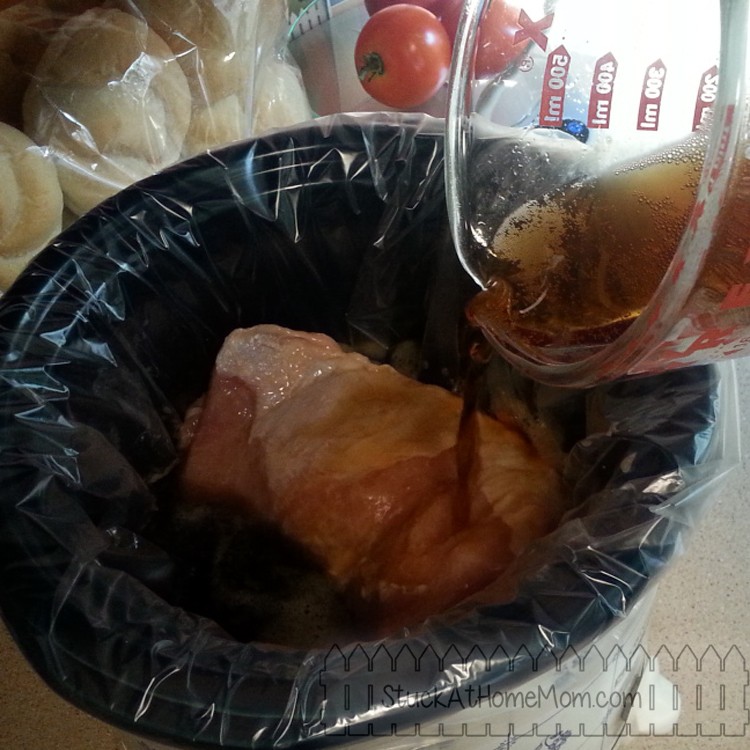 Alternatives to Root Beer: Coke, Pepsi, 7-UP.
I like to serve with celery sticks and blue cheese dressing. Some people LOVE to put Blue Cheese Dressing on the pulled port liked you'd put ketchup on a hamburger. Personally I add more BBQ sauce to the top.
Once I over cooked it by several hours. (I miss calculated one of my daughter's school functions) it still tasted great. It's really hard to mess this one up.
Let me know how it turns out!
Elements used to create Featured image Artwork provided by
Created by Jill
.