Magnetic Screen Door
I was pretty skeptical of this product when I first got it. Since I live in Maine, bugs are a HUGE issue and, with kids, not an easy thing to keep out of homes or camps. Thankfully, this Magnetic Screen Door was easy to install and is working as it's supposed to. It's letting the fresh Maine air in and keeping the pesky Maine mosquitoes (our unofficial State Bug) and other flying nuisances out. For the money, this is a great alternative to similar products since it actually installed more securely and is shutting more evenly than some I have seen reviewed online.
The installation was as quick and simple as advertised on Amazon. My husband and I had it out of the box and in place in less than half an hour. The Velcro is strong and the tape seems to be made of a great adhesive. We were worried that the heat and humidity here would simply melt the glue, but I don't think that will be an issue. All my husband had to do was stand and hold the side I wasn't working on; I did the actual installation. It took longer because I wanted to ensure that there were no gaps along the top edge. Getting a good start is key to proper installation. Once you've secured the top properly, each side is affixed with ease. It's great that you need no tools other than a hammer.
We did use, and I strongly advise you do too, the "nails" enclosed. They're more like large thumb tacks, but necessary if you have kids and/or pets. We have 2 girls and a pool. This means they and their friends, and my husband and I are in and out of the house all the time. Whenever anyone goes through, all of the magnets snap shut quickly behind them.
While you can get other products like this for a little less, you won't be getting the same quality as the Magnetic Screen. There are MANY more magnets and they're not exposed like the others. This makes a huge difference as there are NO gaps when the screen closes. This makes all the difference in satisfaction. And, since you can register your product and get a one-year guarantee, why try any other?
A quick side note, this goes up and comes down very easy and can be moved from place to place. For example, my father stopped by today to pickup one of my girls and took the Magnetic Screen Door with him to camp. Velcro is something we have on hand and use it for everything. So re-Velcroing and moving it to camp is easy!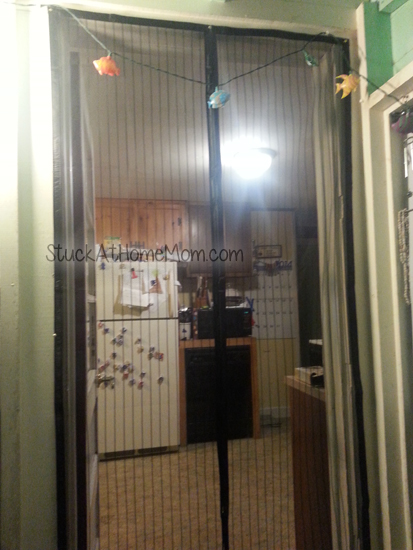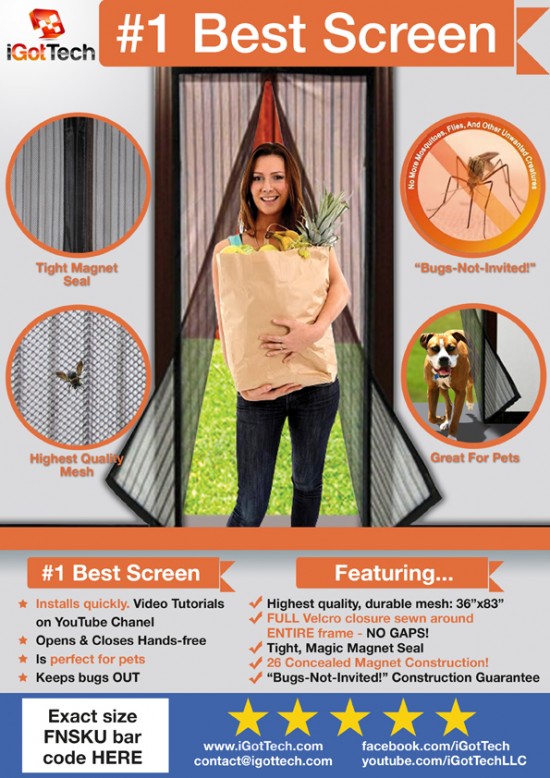 Elements used to create Featured image Artwork provided by
Created by Jill
.