DASH GRAB Universal Phone Mount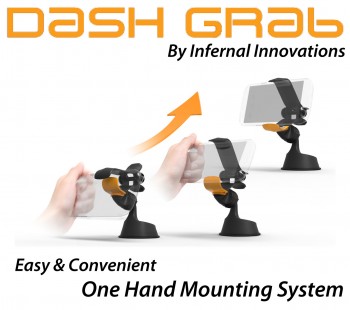 The Dash Grab Universal Phone Mount is really impressive. A dashboard phone mount is one accessory that everyone who depends on their phone for GPS really can use. We've all seen the big and bulky phone mounts that tend to block the driver's view of the road. The Dash Grab solves that problem.
The Dash Grab is a relatively small dashboard phone mount. It is easy to use with just one hand which makes it incredibly convenient. The grip is nice and tight and holds the phone securely once the dashboard mount is set.  It  is really sturdy despite its small size and the grip is solid and holds tight, even over railroad tracks and bumpy roads.
I was really impressed with how well this phone mount does its job. I was especially impressed with how the mount holds the phone gently enough not to scratch it but firmly enough not to drop it.  It's so easy to scratch phones and this phone mount has not left even one scratch on my phone.  It's not often that a product comes around that does exactly what it is supposed to. This is one of those products.
I'm very happy with the Dash Grab Phone Mount. It's keeping my phone in a secure place where I can see it and not have to worry about it falling over, getting scratched, or getting dropped. I am very pleased with this company and can't wait to see what they come out with in the future!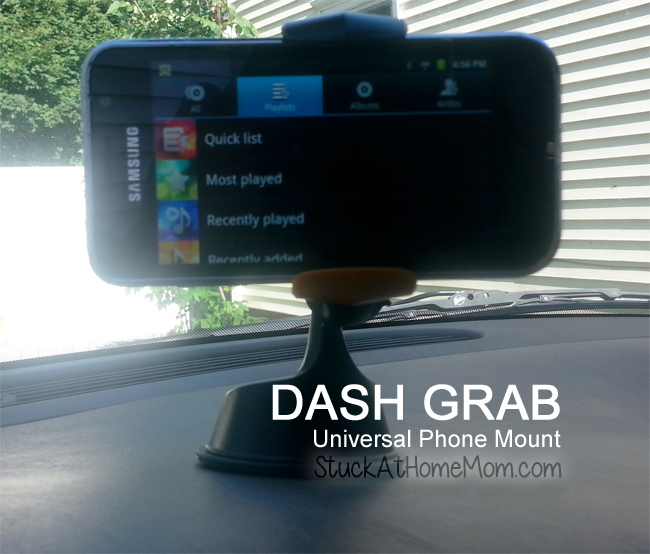 Elements used to create Featured image Artwork provided by
Created by Jill
.