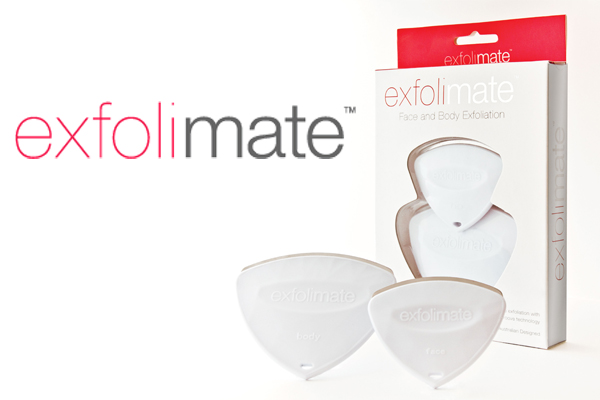 Exfolimate
Exfolimate is a great addition to my skincare routine. Currently, I use different products to alleviate the various issues targeted by Exfolimate. My facial wash has an acne reducer, my toner is supposed to shrink my pores, and my daily moisturizer reduces fine lines "over time". Besides these products, I also have been exfoliating bi-weekly with a chemical product available at a beauty store. With Exfolimate, I can target all of these issues and eliminate the need for the chemicals on my skin!
Thankfully, Exfolimate is easy to use in the shower. It's not an additional process, but works as a replacement of other exfoliants. I simply swiped the tool over my face at an angle and the dead skin was whisked away. Previously, I've used a chemical exfoliant on my skin which always burned a bit. This tool leaves no irritation or burning feeling, just noticeably smoother and clearer skin. Being able to replace a chemical product is a major point for me as I am trying to use more natural products overall in my day-to-day routine.
My skin looks and feels much better since using Exfolimate. I've suffered from adult acne flare ups and clogged pores for years. After one use, I could see clearer pores. Thankfully, there were no break outs after its use. This was surprising as many changes to skin care routine have caused a "breaking out" rather than a "breaking in" period. Since it leaves a "clean palette", unclogged pores and a reduction of fine lines, my moisturizer goes deeper into the necessary problem areas (around my eyes and mouth). Plus, my make-up looks smoother than ever! While I don't wear it daily, it is nice to have it look as flawless as it should because of my smoother skin.
Overall, I am really happy to have found Exfolimate. It has allowed me to stop using a burning chemical process on my skin, has cleared out unsightly blackheads from my pores, and created a smoother complexion that can go without makeup. My skin looks brighter and more refreshed. I'm excited to see what my skin looks like with long-term use. Considering the early results, Exfolimate will be a "keeper" in my skincare routine.
Elements used to create Featured image Artwork provided by
Created by Jill
.