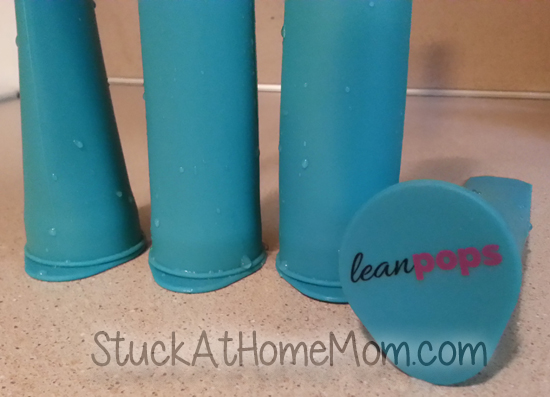 LeanPops Silicone Popsicle Molds
It's summer, and that means popsicles. And now at my house that means making our own with LeanPops Silicone Popsicle Molds. The first LeanPops we made were a hit with both of my kids!
My youngest created the combination: we used pineapple, strawberries, watermelon, apples and half of a lemon and put them in the blender (Yes, we've used these ingredients before). Then we filled the molds and let them freeze overnight. My older daughter doesn't like to know what we are putting in the mix, because she thinks fruit is too sweet. If she doesn't know what we included, though, she likes it! We froze our LeanPops, and the next day we enjoyed a delicious, cold, healthy treat.
The LeanPops are very different from the popsicle trays we adults grew up with – they are made out of BPA silicone, so they are flexible and don't leak. You can squeeze them to push the pop up to the top and eat it easily. The popsicle stays right in the LeanPop, so any drips stay in the container and don't end up causing sticky hands and stickier floors. The best part is that if you don't finish a LeanPop you can snap the cover right back on and put it in the freezer for later. No mess, and no waste.
My favorite part of the LeanPop is that we can choose what goes into the recipe. Basically anything you can mix in a blender can go into a LeanPop. You get a recipe book with your order, and there are hundreds of combinations that you can experiment with. I like knowing that we are choosing healthy foods – without the additives you get in Popsicles you purchase at the store. This way everyone can create flavors they like, and there won't be those masses of freezer burnt popsicles that no one likes stuck at the back of the freezer (yes, I mean you, green lime)!
Kids definitely like picking out the ingredients for their own LeanPops, and it allows them to have fun and to eat healthy at the same time. Even picky eaters can find something they like. LeanPops are a great addition to our summer snack time.
LeanPops features:
✓ LeanPops are made of 100% food grade silicone for safety.
✓ The popsicle molds are BPA free, latex free and non-toxic.
✓ Cleaning up's simple because LeanPops are dishwasher safe.
✓ Functional lids fit snug for no messy drips, spills, or leaks.
✓ If you don't finish, pop the top back on and save the rest.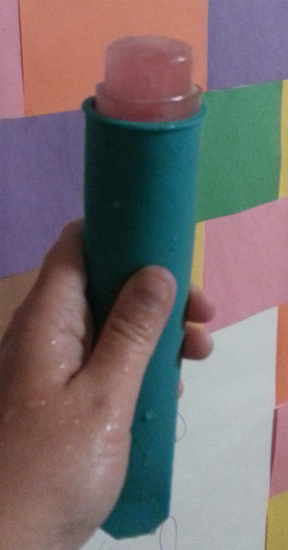 Elements used to create Featured image Artwork provided by
Created by Jill
.