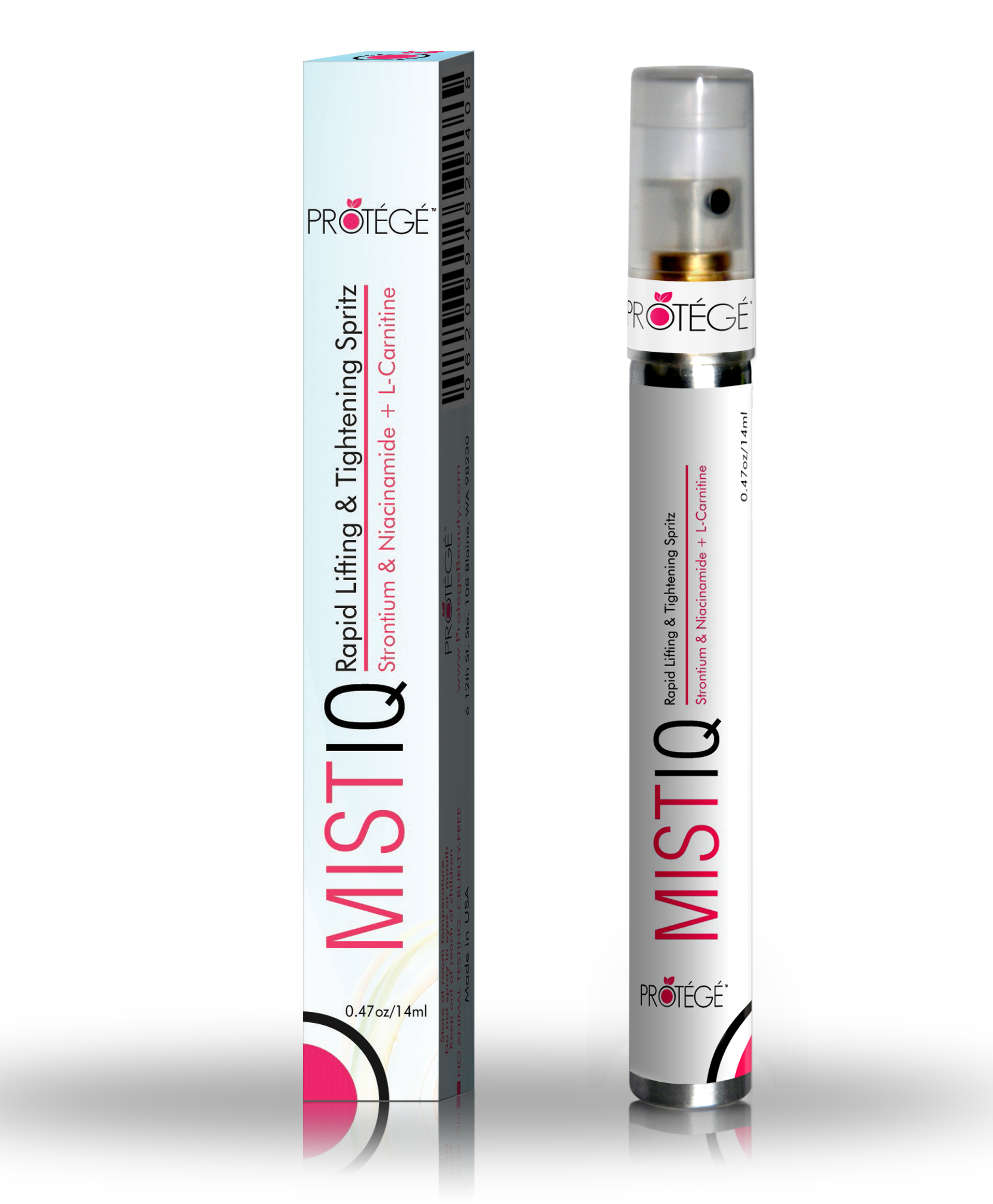 Give Yourself an Instant Face Lift with Mistiq Rapid Lifting & Tightening Spritz #protegemistiq
I have always wanted to try a face lift spray. Not sure why, but since my mom tried one years and years ago I've wanted to try it. So you can understand my excitement when Mistiq Rapid Lifting & Tightening Spritz arrived in the mail. I ripped open the package, pulled it out of the box, skimmed the directions and I was ready. I held the sprayer in front of my face and sprayed the mist …… right as something hit the floor with a giant THUD! A kid screamed and I turned my head. Yup! I got one side of my face spritzed and went running from the bathroom to see what had happened. I cleaned up the mess of laundry that had fallen to the floor when the basket fell from the counter, and reassured my daughter that refolding laundry has never killed anyone.  That's when I realized that one side of my face was well tighter than the other. It wasn't a dramatic difference. I mean I wasn't lopsided or anything, but there was something different. I've been using the product every day for over a week and people notice something is different, but they can't put their finger on it. I hear a lot of, "Did you do something different to your hair?" or, "Did you start wearing makeup?" I just smile and say, "no, why?"
The directions are fairly simple, spray on face and avoid eyes and mouth. So close your eyes, tuck in your lips, spray once, and you're done.
The great thing about this stuff is that you can put it on to prime your skin for your makeup, or you can spray it on in the middle of the day as a refresher. It conceals fine lines and wrinkles, and it tightens your pores, making your skin appear to be smoother. If you have problems such as rosacea, acne scars, redness, or fine lines, then Mistiq spritz is the answer to your problems. After trying it out, and seeing the results, I will be using this product for a long time. I LOVE that I have discovered Mistiq, because now I can look a lot better without the hassle and mess of makeup.
Elements used to create Featured image Artwork provided by
Created by Jill
.