Soniclear Antimicrobial Sonic Skin Cleansing System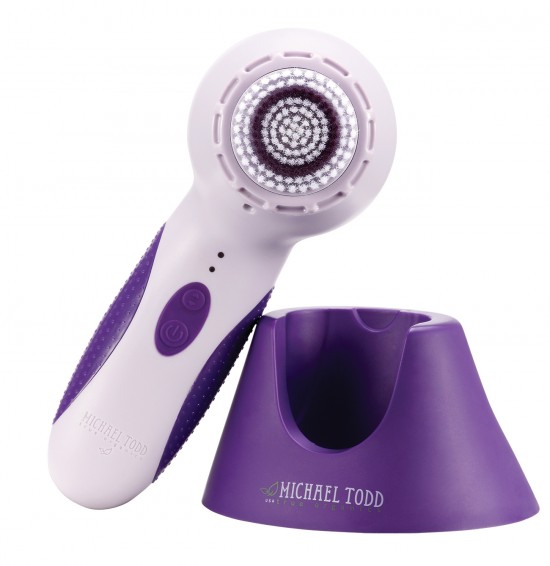 There are SO many advantages to the Soniclear Sonic Skin Cleansing System, including the ease of use, protection from dirty microbes on the brush heads, and saving me money at the salon. This product not only brightens my skin and makes product application easier and more effective, it will actually save me money.
First, the brushes hit all of my problem areas. They get into the large pores of my nose where I need it most. Please be careful and do not push too hard. You don't need to force the issue with this product. Just a gentle swipe is all that is necessary to whisk away blackheads and impurities in your skin. Since I am prone to large pores, I regularly get unsightly blackheads because of my active lifestyle and use of makeup. The Soniclear not only cleaned up existing blackheads, it left my pores noticeably smaller and less open to impurities. Over time, I honestly believe this will reduce my need for expensive salon treatments like microdermabrasion and facials.
As to product, I have sensitive, fair skin and use product to reduce the appearance of damage from my sun worshipping youth. The Sonicare appliance leaves my skin clean beyond belief and allows all of the lotions to absorb much better and faster than before. As well, I use the device to remove all the days buildup at night, and this helps with my overnight wrinkle reduction creams. I believe the Soniclear plus my skin care regimen has already reduced the fine lines near my eyes and mouth.
Finally, I love that I don't have to worry about germ build up on the brushes. The antimicrobial aspect of the brush heads leaves me with less worry. While I can toss out old makeup brushes, it wouldn't be cost effective to replace these heads too often. The videos available explain the technology behind the antimicrobial protection. Most important to me, the safety comes organically. So, I not only have little to do to maintain the brush heads, I don't have to worry about chemicals or other harsh non-body friendly material to make it so.
Overall, I'm really happy with the Soniclear system for my face AND body. With the extra brush head, I'm able to get a head to toe exfoliation that leaves my skin soft, smooth, and radiant.
Soniclear includes:
1 Soniclear Device
1 Facial Brush Head with Cover
1 Body Brush Head with Cover
1 Charging Stand
1 Charging Cord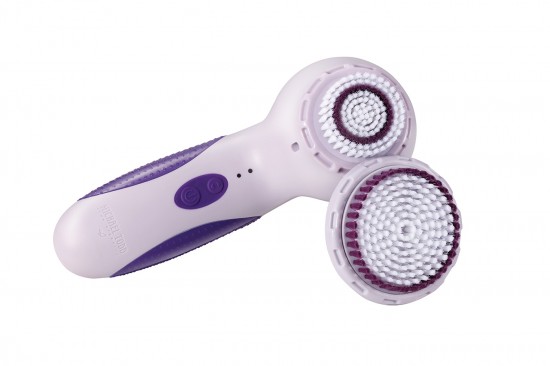 Elements used to create Featured image Artwork provided by
Created by Jill
.