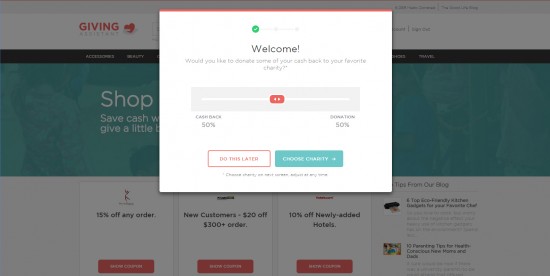 In the past few years I have become more socially conscious in my holiday shopping – I believe that the decisions that we make in how we spend our money have great impact beyond the gift that is being given. That is why I was so thrilled to find out about GivingAssistant.org and the ways that it allows me to purchase merchandise for myself or as a gift, and to give to others at the same time.
Giving Assistant has changed how I shop. They have partnered with many of the retailers where I already shop, and they provide coupons and discounts for things that I am going to buy anyhow. I usually go through a lot more work to give to charity! I feel like GivingAssistant.org exists to make my life easier and to help charities, not to contribute to a bottom line. It feels good to find an organization like that.
Unlike many of the other coupon and discount sites I have used, GivingAssistant.org makes sign up very simple. All I had to give was my e-mail address. Honest.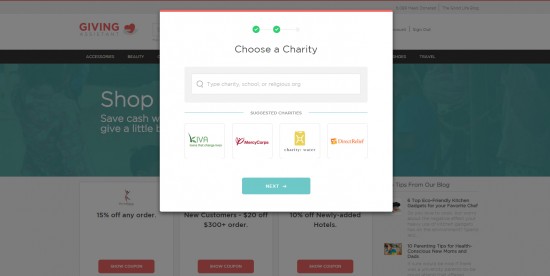 One of the major aspects that really makes GivingAssistant.org stand out, though, is their giving. They give back to the customer and to charities. For every coupon used, they donate a meal to a needy family through Feeding America, over 6,000 meals so far. They also return any incentives that they receive from partner sites directly to the customers. As a user, I have the choice of getting cash back or donating the money to a charity of my choice. And I can donate a percentage – it is not all-or-nothing. GivingAssistant.org also gives double cash back for all of our cash back stores!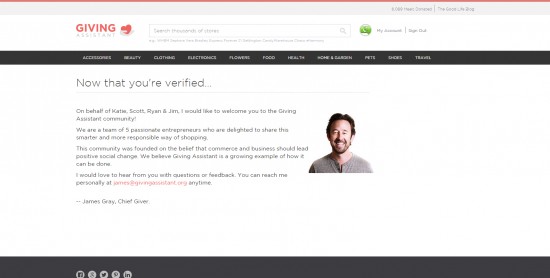 The thing that makes GivingAssistant.org most valuable to me is the selection of stores. They are places I shop at already. For example, I can shop at barnesandnoble.com, oldnavy.com, kohls.com, lowes.com and even groupon.com. It also has exposed me to new stores that I love!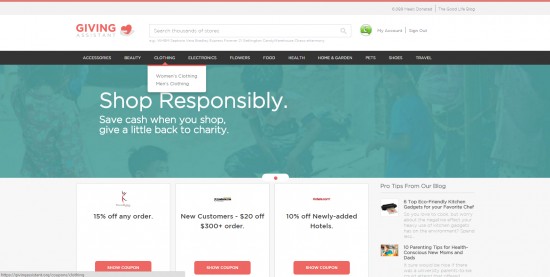 Another aspect I love about GivingAssistant.org is their transparency. MyAccount has a Cashback Tracker that shows my rewards levels, which are updated immediately after a purchase. And unlike other sites, which send you a paper check several months later, GivingAssistant.org deposits your cash back to your debit card whenever you reach $1.00 in rewards.
GivingAssistant.org is the perfect resource for shopping during the holidays, or year-round. I enjoy the pleasure of giving to others, I save money and I get cash back on my purchases, all with my normal shopping.