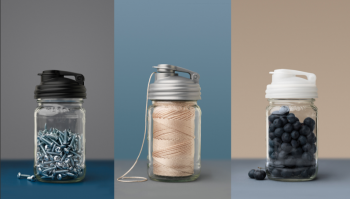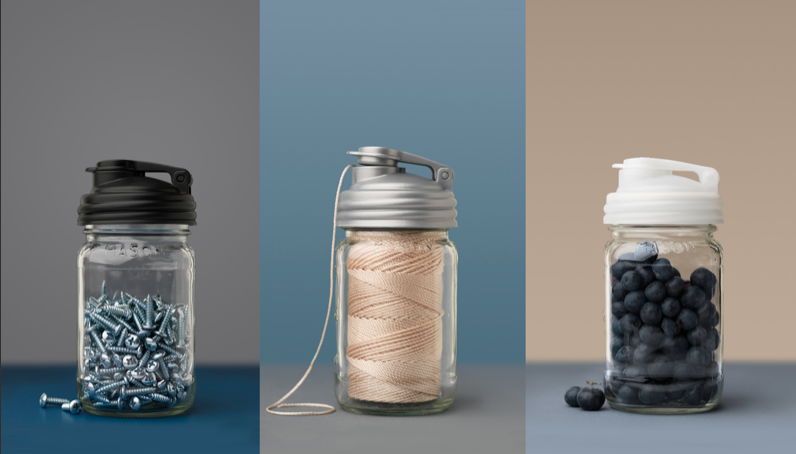 The Original reCap Mason Jar caps make mason jars even better than before.
I'll admit like most people I have an addiction to mason jars lately. We use them for many things around here other than canning and the Original reCap Mason Jar cap makes mason jars even better and gives so many more options to using mason jars. I love using them for things other than canning.   We use them around here for storing crafts, for storing our bulk spices (make sure to label them correctly) they stay fresh in the cabinet and I have them all labeled so they look neat & tidy on the shelf. The new lids will make using the spices even easier; my kids like to use them to drink out of. My mom has always used them to make her gravy in so that make the Original reCAP Mason Jar Cap perfect for when she needs to pour it out.
The Original reCap Mason Jar caps are making mason jars more useable than ever! The cap is made from BPA free plastic and is designed to coordinate with the charming vintage zinc caps. It is spill proof once the lid is snapped close and top rack dishwasher safe but NOT microwave save.
Convenient All-in-one cap – shake, pour and store
BPA Free plastic reusable pour caps
Fits most regular mouth mason jars (70mm), Not for canning.
Spill proof and top rack dishwasher safe
Proudly made in the USA
I really like that I can make homemade salad dressing at home using the recap Mason jar cap. I can use it to make things from scratch and it helps to keep the processed foods out of my house. The lid keeps the dressing fresh and the snap part makes the dressing easy to pour. They're genius and I'm so happy I stumbled across them.
I'm in awe over the Orginal reCAP Mason Jar caps and they're a must have if you're a Mason jar lover like me! Easy to use, easy to clean, spill proof, and they're so convenient.
Elements used to create Featured image Artwork provided by
Created by Jill
.