Why Roto-Rooter is the Best Choice for All Types of Clogs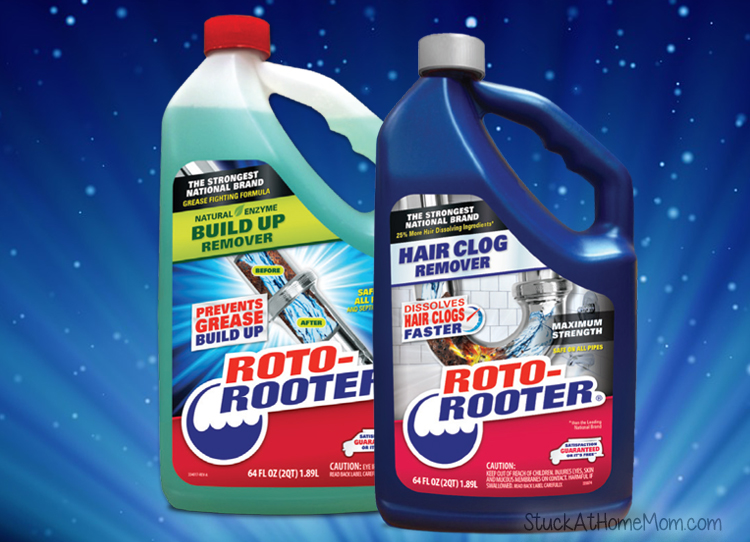 Hey guys! It's Erica here! Everyone knows that clogged drains are the worst, but we all deal with this problem in our homes. We used to have an issue with our kitchen sink backing up. We were told that the line was full of grease, and it would soon need cleaning. I won't even go into how much that was going to cost. (By the way, how do they expect people to afford these services??) Most store-bought clog removers really don't do the job, so I started doing some research, and when I discovered the Roto-Rooter product line, I was super happy. I know that Roto-Rooter is the #1 trusted name in plumbing, but they even have products I can use myself to save money!
Roto-Rooter has products for use on all sorts of clogs. It can remove hair, soap scum, grease, and any number of other types of clogs. What I really love is that Roto-Rooter works super fast! If I want to clear my kitchen drain, I want it done fast so I can get the dishes washed and move on to other, more fun things. I don't have time to wait for a plumber to arrive, and I certainly don't have time for other clog removers that don't work. Roto-Rooter has more active ingredients and works 50% faster than other brands, so you can unclog your drain and get back to your life in no time!
Another thing I love about Roto-Rooter is that they have a line of products for all types of clogs and drain issues. One product we could benefit from in our kitchen drain is the Build-Up Remover. You use it monthly, and it works to eliminate grease and other clog-causing yuckiness from your pipes, preventing future clogs. Roto-Rooter has a product to remove hair clogs, for when your bathroom sink or tub drain gets glogged with hair. And they even have a product for slow-running toilets! Name a clog, and Roto-Rooter has a product for it. Even better, these products are safe for all septic systems!
I trust Roto-Rooter to tackle all my clogged drains, and I think you should too.

Elements used to create Featured image Artwork provided by
Created by Jill
.